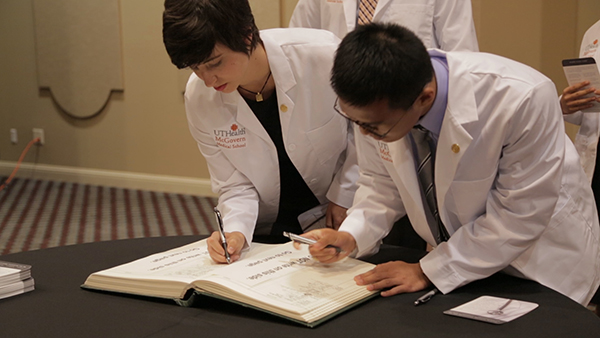 Applicants who present evidence of being well-qualified candidates for admission are invited to come to Houston for personal interviews on a specified date. All applicants are welcome to visit at any time, but formal interviews must be arranged by and at the initiative of the Office of Admissions.
The results of an applicant's performance on the MCAT must be received by the Medical School through TMDSAS before a commitment of a place in the first-year class can be made and, generally, before an applicant can be invited for an interview. Applicants are strongly encouraged to take the MCAT by April! Information on the MCAT may be obtained from college premedical advisors or the AAMC.
After the interview, applicants should return to the TMDSAS Web site to fill out a "Preference for School" ranking form and rank their order of preference for the schools at which they have interviewed.