Dr. Ghebremichael Nominated for TMA Leadership Program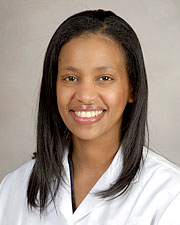 Congratulations to Dr. Semhar Ghebremichael for her nomination to be a part of the Texas Medical Association's (TMA) leadership program. We are proud of her and look forward to seeing her advance within the ranks of organized medicine. This is increasingly important in an era where we're facing ongoing threats to the specialty and the patients we serve.
Dr. Ghebremichael will be following in the footsteps of Drs. George Williams, Stacy Norrell, and John Zaki.