Dr. Yafen Liang Appointed Division Chief of CV Anesthesia at UTHealth
---
---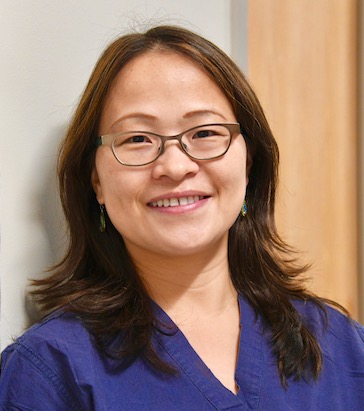 The Department of Anesthesiology at UTHealth is pleased to announce that, after a formal search, Yafen Liang, MD, has been appointed as the division chief of cardiovascular anesthesia. Dr. Liang will oversee and integrate all clinical areas of Memorial Hermann Hospital—Texas Medical Center (MHH-TMC) Heart and Vascular Institute (HVI), including operating rooms, catheterization labs, and echocardiography labs. Additionally, she will promote a cohesive practice, focusing on care delivery and workflow models, standardization of processes, functional physician-care team-patient relationships, advance the core departmental mission to provide exceptional clinical services, and work to develop a robust scholarly program that fosters clinical and translational research.
Dr. Liang earned her medical doctorate from Shanghai Medical Center at Fudan University. In 2006 she came to the US as a research fellow at Massachusetts General Hospital, Harvard Medical School. Subsequently, Dr. Liang completed her 4-year anesthesia residency and cardiovascular anesthesia fellowship training at the same institution. She stayed on as faculty for a short period of time before moving to Vanderbilt University Medical Center in 2015. At Vanderbilt, she matured into an excellent CV anesthesiologist, enthusiastic educator, and prolific physician scientist. She also served as the director for evidence-based anesthesia and led the development and implementation of over 150 clinical practice protocols.
In 2018, Dr. Liang was recruited as the director for advanced heart failure anesthesiology at UTHealth. Over the past year, she has worked closely with department, hospital leadership, and our surgery and cardiology partners to lead the division through a very challenging time of transition. Members of the division chief search committee have described Dr. Liang as "hard working," "collaborative," and a "problem solver" who possesses a "genuine aspiration to improve the division." In her time as a member of the cardiovascular anesthesia leadership team and as director of advanced heart failure anesthesiology, she has helped bring about a "refreshing culture change," "stabilized and lifted morale," and "helped to recruit wonderful talent."
In her new role, effective December 01, 2019, Dr. Liang will work with the chair, Dr. Holger Eltzschig, to oversee and integrate all clinical enterprises of the division, promote resident and fellowship education, and increase the academic visibility and reputation of the division at a national level.
---