Department of Anesthesiology Updates
---
---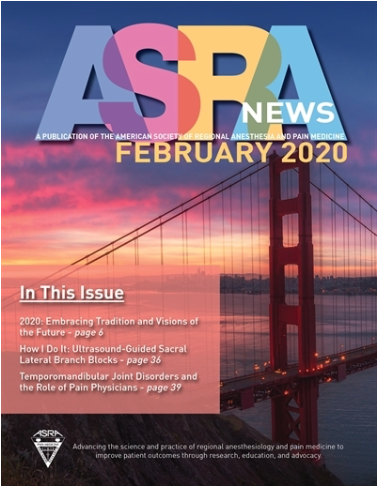 Drs. Nadia Hernandez and Johanna de Haan contributed to the February 2020 issue of ASRA News. The article, "How I Do It: Objective Structured Clinical Examination for Training in Regional Anesthesia", provides valuable insights and candid discussion for those interested in the OSCE as a complement to their regional anesthesia training.
---
Department faculty Drs. Johanna de Haan, Linden Lee, Michelle Ge, Nadia Hernandez, and anesthesiology resident, Dr. Olga Chrisman published a case report in the November 2019 issue of Cureus. "T4 Erector Spinae Plane Block Relieves Postdural Puncture Headache: A Case Report", discusses the complications of neuraxial anesthesia and current treatment options available for PDPH relief.
---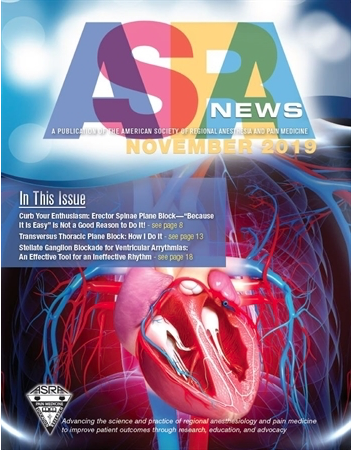 Dr. de Haan was also a co-author in "Transversus Thoracic Plane Block: How I Do It", published in the November 2019 issue of ASRA News. This article delves into effective alternative analgesic treatment options for surgical chest pain to reduce reliance on opioids.
---
Drs. Srikanth Sridhar and Christopher Stephens were inducted into the McGovern Medical School Academy of Master Educators (AME) in a banquet on November 25, 2019. AME recognizes exceptional educators focused on innovation and academic scholarship who have made valuable contributions to medical education at McGovern Medical School.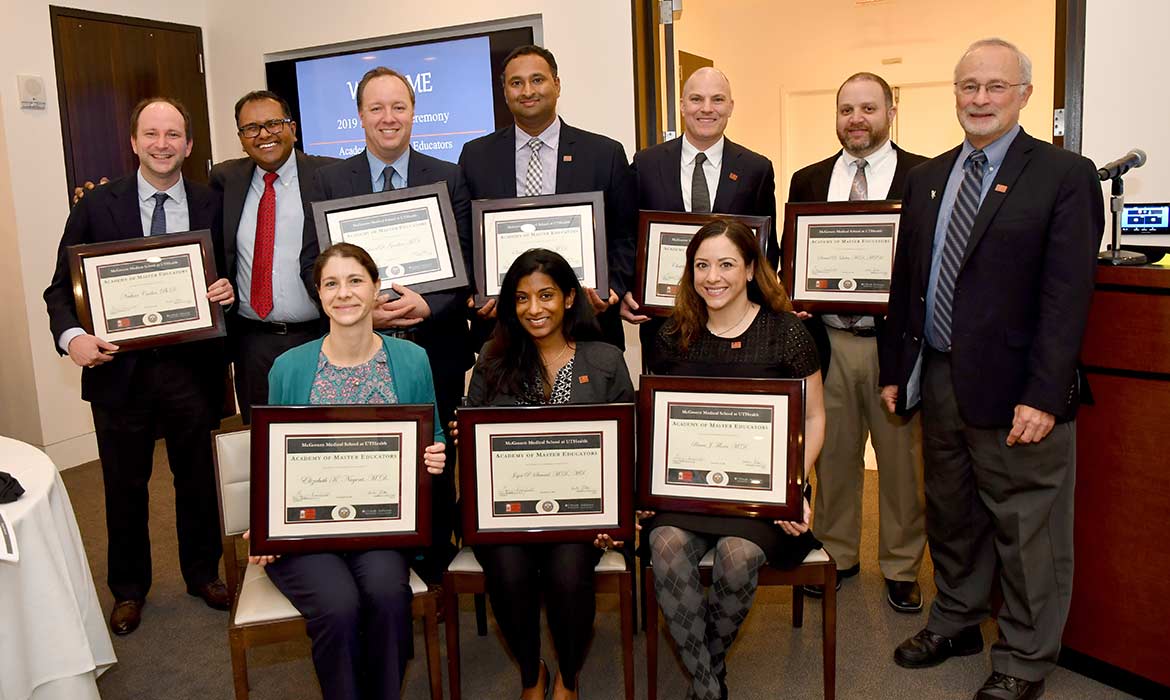 ---