2020 Training in Responsible Conduct of Research
---
---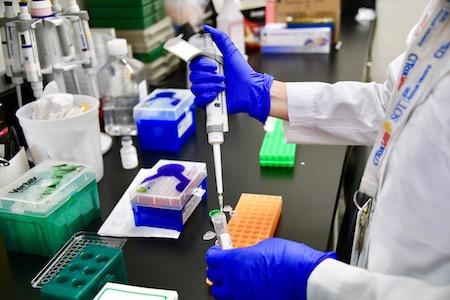 On March 2, 2020, the Department of Anesthesiology Research Ethics Committee at McGovern Medical School hosted a seminar in responsible conduct of research. This training is meant to promote a culture of responsible conduct of research in the department as well as enhance the mandatory research ethics training required by the medical school. All basic research personnel and everyone who is currently on an active IRB with the department is required to take this training. Topics covered include:
• Human subject research and IRB review – Procedures for initiating human subjects research and the IRB review process
• Vertebrate animals – Responsible care, treatment, and euthanization of vertebrate animals in research
• Data acquisition and safekeeping – Departmental guidelines for procuring, archiving, and sharing data
• Statistical analysis of data – Key guidelines for ensuring data integrity and the importance of a "repeatable" data analysis
• Scientific misconduct proceedings
Our next session will be held remotely on Tuesday, April 7, 2020 for those who were unable to attend on March 2nd.
Attendees will receive a certificate of completion for participating.
---