Introduction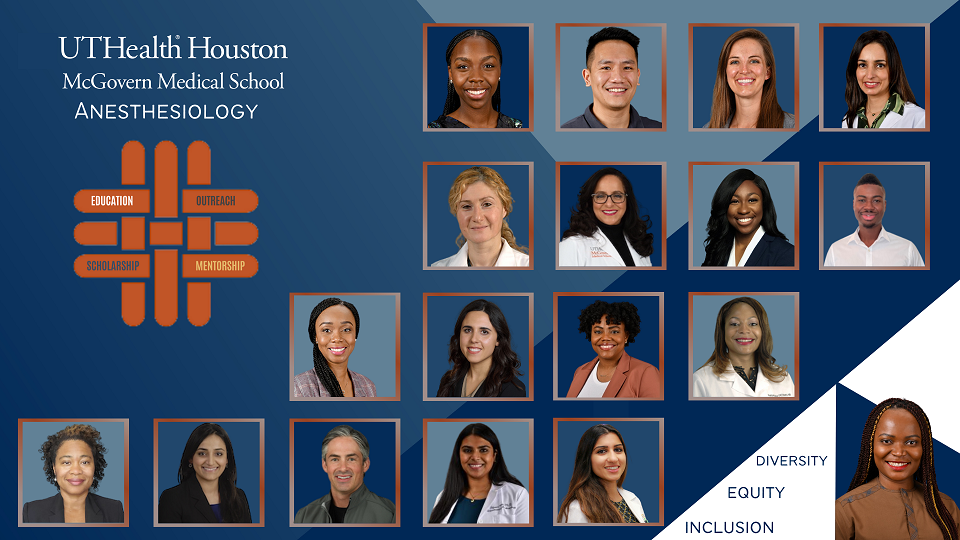 The Department of Anesthesiology, Critical Care and Pain Medicine is proud to be a part of McGovern Medical School/UT Health, which is a strong proponent of addressing and mitigating the disparities in the health care system.
UT System defines Diversity, Equity, and Inclusion as:
Diversity: Recognizing individual and unique differences in the UT System community in the broadest sense. Examples include race, ethnicity, and gender, age, national origin, religion, disability, sexual orientation, socioeconomic status, education, marital status, language, physical appearance and diversity of thought.
Equity: Fair and impartial treatment allowing for access, opportunity and advancement for all UT System employees.
Inclusion: Creating an environment in which any individual or group feels welcomed, respected, supported and valued to fully participate in and contribute to UT System success.