FAQs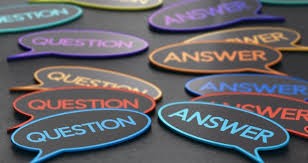 What is Diversity?
Diversity is more than just race and gender. Diversity is the sum of all the distinctive qualities that make each of us special. Diversity refers to an individual's unique characteristics, which may include their religious convictions, socioeconomic status, disability, ethnicity, sexual orientation, gender, values, work experience, morals, and upbringing, and individual beliefs among other things.
What is Equity vs Equality?
Equity and Equality are quite distinct concepts. Giving every person or group the same resources or opportunities is referred to as equality. Recognizing that every person has unique circumstances, equity allots the precise resources and opportunities required to get an equal result.
What is Inclusivity?
If diversity is all the individual ingredients, one would use if they were cooking. Inclusion is the process of combining all the ingredients to create a finished product. Inclusion is the practice of granting all individuals, regardless of background, equal access to opportunities, work and community affairs, and resources. It is the policy of embracing all humans, including those who would otherwise be excluded or marginalized.
Is the Diversity, Equity, & Inclusion Committee for everyone?
The Diversity, Equity, and Inclusion Committee of the UTHealth Houston Department of Anesthesiology, Critical Care, and Pain Medicine is committed to serving ALL of our Resident Physicians, Anesthesia Assistants, Certified Nurse Anesthetists, faculty, and perioperative staff. We want each individual to know that we are fostering a supportive environment that includes all individuals regardless of their respective backgrounds through our advocacy, informal advising, community outreach, and programs. All are welcome!
Who should I contact with questions or suggestions?
You'll discover that our committee is friendly and diverse, and we always appreciate more inquiries or recommendations. To view our members, please visit the DEI Ambassador Committee section of our website. Whether it be informally in the halls or during a more official meeting, feel free to approach or contact us at any time.
How do I become a member of the diversity and inclusion committee?
We welcome ALL of our Resident Physicians, Anesthesia Assistants, Certified Nurse Anesthetists, and Faculty to join our team. If you are interested in becoming a member or contributing to our committee, please contact our Vice Chair of Diversity and Inclusion, Omonele Nwokolo, MD.
Are there opportunities for community outreach?
Yes! Not only do we encourage and support our own department year-round but we host multiple outreach events at schools across Houston to encourage an interest in Anesthesiology. We also are continuously open to new opportunities that will showcase anesthesiology and inspire a diverse candidate pipeline to our profession.
How do I report an incident of bias, discrimination, or hate?
While education and prevention are important in discrimination prevention sometimes it is not enough. If an issue arises, please bring it to our attention immediately- we are here to support you! You can contact our Vice Chair of Diversity and Inclusion Omonele Nwokolo, MD. Additionally, feel free to contact the UT Title IX office.
Or the Office of Diversity and Equal Opportunity at 713-500-CALL (2255)/ call@uth.tmc.edu
Why is the anesthesia department one of the first to have a diversity and inclusion committee? Is diversity a problem within your department?
Not at all! It is because we embrace and encourage diversity that we understand the value of ensuring that it is a central tenet of our department. We consider our diversity as one of our biggest strengths and continuously draw from those rich perspectives and experiences. Check out our Department Diversity Fact Sheet to see just how much of a diverse group we really are!