Initiatives
Since its inception, the Department of Anesthesiology, Critical Care and Pain Medicine 's DEI committee has been dedicated to initiatives that promote cultural competency, empathy, and a welcoming work environment for all.
In addition, as vital contributors to medicine and academia, we understand the importance of issues such as diversity related influences on healthcare and the need for opportunity and equity in education. The sum of these ideals forms the inspiration for our team's efforts.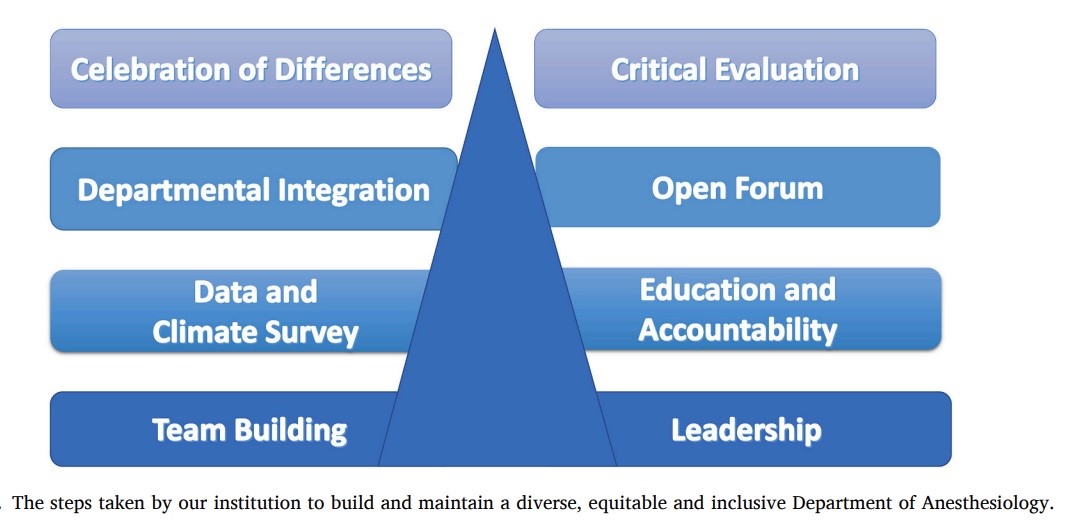 An assembly of motivated committee ambassadors, with various backgrounds and experiences, bring invaluable perspectives that lend to impactful services in the areas of inclusivity, education, mentorship, scholarship, and community outreach.
Past and present noteworthy projects include the following:
Events, announcements, and newsletters that promote cultural awareness.
Scholarly presentations and discussions regarding healthcare disparities and the role of diversity in medicine.
Activities that support departmental cohesiveness such as Simulation for Families.
Annual Diversity Jeopardy games.
Community outreach programs to local high schools where we introduce students to the career pathways of anesthesia with the intent of creating a diverse pipeline to our profession.
Mentorship Program
We look forward to more projects, more conversations and more engagement that challenge people to consider different perspectives, and more opportunities to leverage our differences to foster great outcomes.