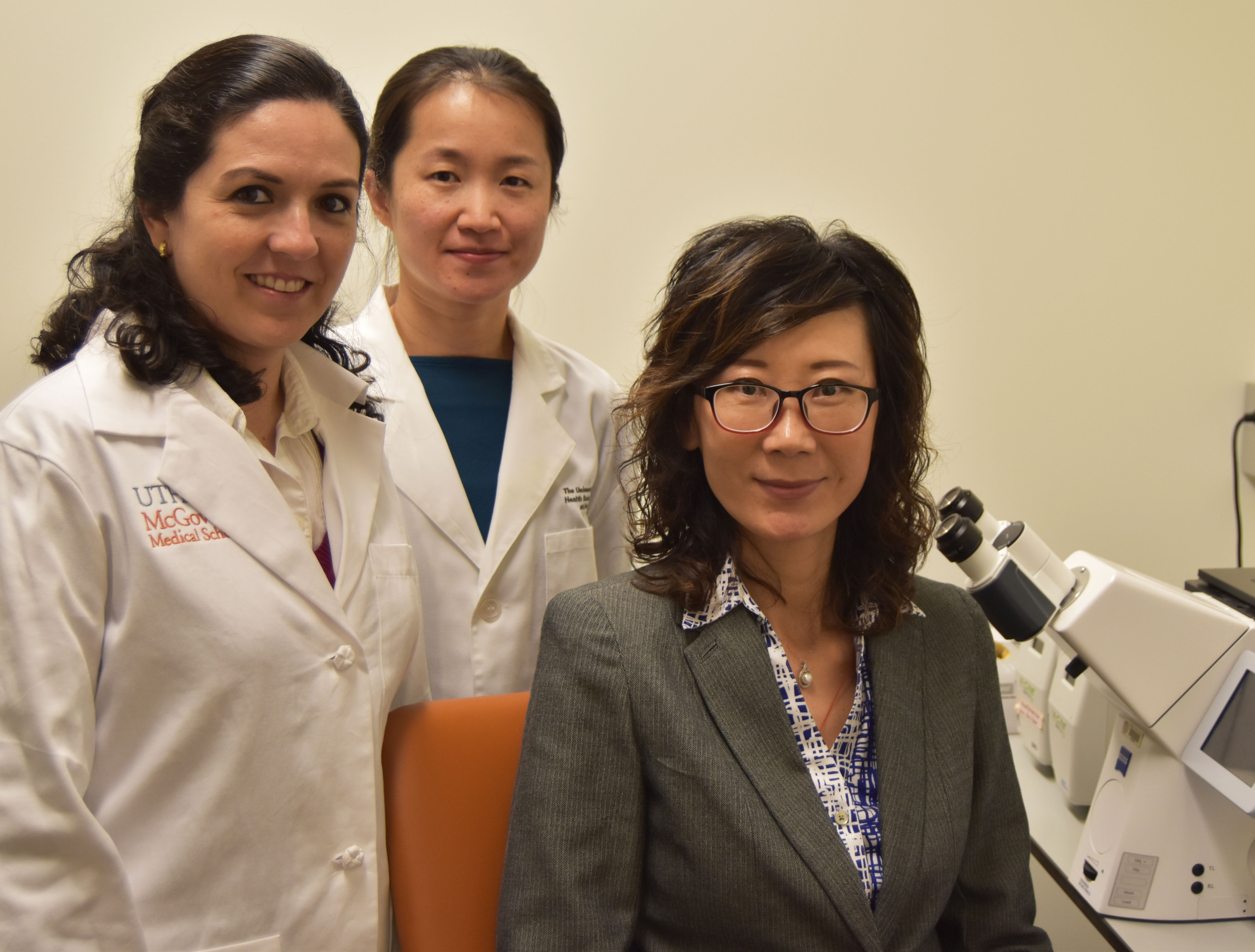 An analysis of an uncharted area of the genome could help pave the way for new treatments for intractable spinal cord injuries, according to a preclinical study led by McGovern Medical School neuroscientists. The results were published recently in the journal Scientific Reports.
"Our hope is that one day doctors will be able to use regenerative medicine to cure spinal cord injuries," said Jiaqian Wu, Ph.D., the study's senior author and an assistant professor in the Vivian L Smith Department of Neurosurgery. "Once the spinal cord is injured, it has minimum capacity to regenerate."
Spinal cord injury is a debilitating neurological disorder affecting about 300,000 people in the United States. "There are no effective treatments. A better understanding of the underlying cellular and molecular mechanisms is the key to new therapeutics," said Wu, who also is on the faculty of The University of Texas MD Anderson Cancer Center UTHealth Graduate School of Biomedical Sciences.
"Right now, we're in the process of identifying the obstacles to regeneration by analyzing both genes that produce proteins and genes that do not. The latter – the long non-coding RNAs – can play important regulatory roles but they have never been studied in spinal cord injury before," Wu said.
Most genetic research is focused on the area of the genome tied to the production of proteins, the body's building blocks.
Wu's UTHealth co-authors include Raquel Cuevas-Diaz Duran, Ph.D.; Han Yan, Ph.D.; Yiyan Zheng, Ph.D.; Raymond Grill, Ph.D.; Dong H. Kim, M.D., chair  of  the Vivian L. Smith Department of Neurosurgery and director of the Memorial Hermann Mischer Neuroscience Institute; and Qilian Cao, M.D. Undergraduate student Xingfan Huang of Rice University also was a co-author.
The study titled "The systematic analysis of coding and long non-coding RNAs in the sub-chronic and chronic stages of spinal cord injury" received support from National Institutes of Health grants (R01 NS088353), the Staman Ogilvie Fund-Memorial Hermann Foundation, Mission Connect, a program of the TIRR Foundation, the UTHealth Brain Initiative, CTSA (UL1 TR000371), The University of Texas System Neuroscience and Neurotechnology Research Institute (362469) and the UTHealth Senator Lloyd and & B.A. Bentsen Center for Stroke Research.
---