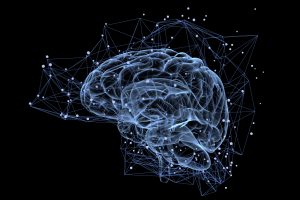 A new study led by Peng Roc Chen, M.D., associate professor of neurosurgery, aims to determine whether sedation or general anesthesia during endovascular therapy for acute stroke is associated with better outcomes for stroke patients.
"In recent years, conflicting studies have come out about whether general anesthesia or sedation provides better outcomes for acute stroke patients undergoing intra-arterial mechanical thrombectomy. Discovering the answer in a prospective, randomized study will improve outcomes for our patients. This could change the entire practice paradigm," said Chen, study chair of the national study and neurosurgeon with Memorial Hermann Mischer Neuroscience Institute.
During an ischemic stroke, neurointerventionists can remove large clots from the brain arteries by performing an emergency endovascular procedure called intra-arterial (IA) thrombectomy, which can restore normal blood flow. The IA thrombectomy with mechanical devices, which are used to pull the clot out, has been shown to improve outcomes in acute stroke patients. However, there is still controversy about the best type of anesthesia to be used during IA thrombectomy: sedation or general anesthesia.
Because the study involves patients who are suffering from a stroke and may be unable to communicate, the research will be done under "exception to informed consent" policies.
"A majority of stroke patients suffer from language disturbance of either comprehension or expression or are unable to understand or acknowledge they are suffering a stroke," said Andrew Barreto, M.D., study co-chair, associate professor of neurology who is affiliated with Memorial Hermann Mischer Neuroscience Institute. "The majority of patients will be unable to provide informed consent due to lack of capacity and, unfortunately the majority of the patients do not have their legal next of kin at the hospital when endovascular procedures are started."
For the study, researchers will randomly assign patients who are scheduled for the endovascular procedure to be treated with either sedation or general anesthesia.
To educate the public about an exception to informed consent, Chen and other members of the research team will meet with groups in and around Houston. A member of the Committee for the UTHealth Protection of Human Subjects also will attend the meetings to assist in answering any questions related to informed consent in planned emergency research.
This study is expected to last approximately two years. The researchers plan to enroll 260 acute ischemic stroke patients at 10 to 15 centers across the country, including Memorial Hermann-Texas Medical Center. Of the 260 patients, 130 will be randomized to receive general anesthesia and 130 to sedation during the endovascular therapy treatment. The study is funded by Weatherhead Foundation with additional support from Stryker Neurovascular.
"Both sedation and general anesthesia are generally considered to be very safe. Most people can undergo general anesthesia or sedation without serious problems," said Carlos Artime, M.D., study co-chair and associate professor of anesthesiology.
Informed consent will be obtained from patients or their next of kin as soon as possible. The research study will include follow-up with the patient 90 days after surgery. Individuals who do not wish to participate in this study can email clinicaltrials@uth.tmc.edu to request an 'opt-out' bracelet that should be worn for the duration of the study.
Stroke kills nearly 130,000 people a year and is a leading cause of disability, according to the American Stroke Association. The majority of strokes are the result of blood clots in the main vessels that provide blood to the brain, which can cause brain tissue to be damaged. This often produces symptoms such as weakness or numbness to one side of the body, changes in vision or changes in people's ability to speak or be understood.
The trial is named "SEGA" for Sedation versus General Anesthesia for Endovascular Therapy in Acute Ischemic Stroke. If you would like to schedule a community consultation meeting or would like more information about this research study, visit https://www.uth.edu/ctrc/participants/efic/sega.
---