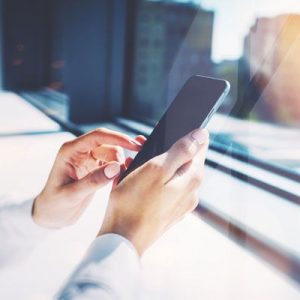 UTHealthy Wellness Program, part of The Office of Employee Assistance Programs (EAP), is excited to introduce WellTrack, an interactive self-help website with a mobile application for individuals to assess their mental well-being, track moods, engage in on-demand mindfulness, and access stress reduction exercises and instructions on how to utilize additional resources they feel may be of benefit. This new, individualized and confidential resource is offered free to all benefits eligible UTHealth faculty and staff.
"We are committed to offering valuable tools to aid in managing all the dimensions of wellness, including mental well-being," said Monica Guidry, executive director of the Office of Employee Assistance Programs, which leads the UTHealthy Wellness Program. "We offer confidential counseling, promote several meditation and tai chi classes around campus, and we wanted to include an on-the-go tool for managing stress, practicing mindfulness and looking after personal well-being whenever and wherever you need it."
How to get started
To create your own private and confidential WellTrack account:
Visit the online registration portal.
Fill-in the blanks with your:
Full name,
Email address (users are encouraged to register with a personal email address rather than their work UTHealth accounts, to reinforce that this is a private and personal account and not accessible or shared with UTHealth).
Create and enter a password.
Click "Sign Up" button.
Confirm your account through the confirmation link sent to your personal email account.
Sign in.
Complete the 21-question Wellness Assessment (Required the first time you enter the site in order to advance into the WellTrack resource tools. You may retake the assessment as many times as you wish by clicking on the "Assessments" menu item).
Explore the site and utilize the tools as you wish.
UTHealthy has worked with the makers of WellTrack to customize an online resource where faculty and staff can create their own personal account to use with the website and the mobile app MoodCheck.
After completing the initial assessment, users will have access to on-demand breathing or meditation sessions ranging from 3-5 minutes, visually calming scenes for refocusing and practicing mindfulness (presence in the moment) and short learning modules on anxiety, depression and stress reduction. A complementary mobile app called MoodCheck allows the user to set "check-ins" to receive random prompts to click on current mood. From this, users may monitor their mood patterns to reflect on who they were with or what they were doing at times when a mood shift occurred. This personal awareness can be beneficial in empowering the user to plan how to manage personal responses to stress triggers.
---