10th Annual Psychiatry Update set for Feb. 2
---
---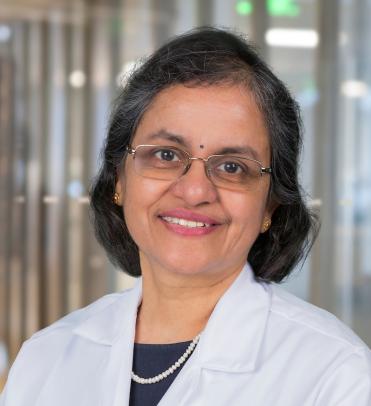 The Department of Psychiatry and Behavioral Sciences at McGovern Medical School invites mental health clinicians, geriatricians, nurses, social workers, and other caregivers of older adults to the 10th Annual Psychiatry Update: New Horizons in Geriatric Psychiatry Feb. 2 at Memorial Hermann-Texas Medical Center (6411 Fannin).
As our aging population continues to grow, health-care providers must be prepared to address the prevalent mental health issues that older adults experience. Elderly patients with behavioral health conditions often present unique and complex challenges, requiring integrated care delivered by specialized and trained professionals.
This daylong symposium will provide a comprehensive guide of the most recent advances in research and clinical practice in the field of geriatric psychiatry. Topics focus on dementia and late-life depression, as well as the impact of caregiver burden on illness outcomes, practical strategies to prevent caregiver burnout, and the assessment and intervention of abused or mistreated elders. Participants will gain valuable knowledge that will improve and enhance the mental health treatment and overall health care of older adults in the Houston community. This continuing education program offers CME credits, psychology CE credits, and contact hours for nurses and social workers.
Expert clinicians and researchers from multiple specialties, including psychiatry, neurology, and gerontology will offer interdisciplinary perspectives and insights into geriatric mental health care. The keynote features Sudha Seshadri, MD, DM, founding director of the Glenn Biggs Institute for Alzheimer's & Neurodegenerative Diseases and Robert R. Baker Distinguished University Professor of Neurology, Psychiatry, and Cellular and Integrative Physiology at The University of Texas Health Science Center at San Antonio. Seshadri is also a senior investigator for the Framingham Heart Study.
A recognized thought leader in Alzheimer's disease, Seshadri enjoys a superb reputation in both science and clinical care. She recently co-authored position papers disseminated by the National Academy of Sciences on Preventing cognitive decline and dementia: A way forward and by the American Heart Association on Defining optimal brain health in adults. She has had peer-reviewed research continuously funded by the National Institutes of Health for 10 years and currently serves as the principal investigator on eight NIH grants.
For information about the speakers, presentations, and registration, please visit the event's website.
---