International day of science symposium Feb. 11
---
---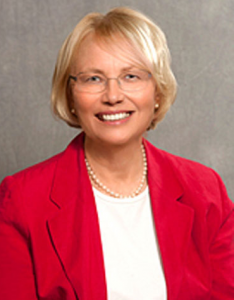 In 2015, the United Nations designated Feb. 11 as International Day of Women and Girls in Science to encourage gender equality in the sciences. On Feb. 11 this year, McGovern Medical School will celebrate this international day with a special symposium.
The event, co-sponsored by the Office of Faculty Affairs, the Office of the Dean, and the Women Faculty Forum, will be held at 4 p.m. in the Fifth Floor Gallery.
McGovern Medical School faculty speakers include Danielle Garsin, PhD, professor of microbiology and molecular genetics, presenting, "Interkingdom Interactions of Enterococcus faecalis;" Dianna Milewicz, MD, PhD, professor of internal medicine and President George Bush Chair in Cardiovascular Medicine, talking on, "The Good, the Bad and the Ugly of Being a Woman in Academic Medicine;" Ruth Heidelberger, PhD, professor of neurobiology and anatomy and Frederic B. Asche Chair in Ophthalmology,  speaking to, "The neuronal conversation: mechanism and modulation;" and Louise McCullough, MD, PhD, Roy M. and Phyllis Gough Huffington Distinguished Chair and chair of the Department of Neurology, discussing "Sex Differences in Stroke: Implications for Women's Health."
Guest speaker Joan Bennett, PhD, distinguished professor of plant biology and pathology at Rutgers University, will present on "The XX Factor: Women in Science, Engineering and Medicine."
The event is free and open to the public.
---