Ju receives two NIH R01 grants
---
---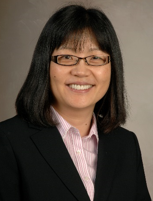 The National Institute of Health has awarded a pair of grants to Cynthia Ju, PhD, Roy M. and Phyllis Gough Huffington Distinguished Professor and Joseph C. Gabel, MD, Chair in Anesthesiology, to find therapeutic targets for hepatic ischemia and reperfusion injury and overdose acetaminophen (Tylenol)-induced liver injury.
Ju's first grant titled "Role of Eosinophils in Hepatic Ischemia Reperfusion Injury" is funded for $1.6 million from June 2019 until March 2023. With the grant, Ju will study the role of eosinophils, a type of white blood cells, in liver after ischemia reperfusion injury. Liver ischemia and reperfusion is common clinically, occurring in liver resection, liver transplantation, trauma, hemorrhagic shock, and in other clinical situations.
Ju collaborated with Wasim Dar, MD, associate professor of surgery, to study liver tissue samples from patients before and after liver transplantation. While staining samples and looking for novel molecular targets for the disease, the team discovered the accumulation of eosinophils in the liver after liver transplantation, which had not been reported before. The Ju lab used genetic models of eosinophil deficiency and antibody-mediated eosinophil depletion to uncover a profound protective function of these cells during liver ischemia reperfusion injury. Their mechanistic studies revealed a critical role for interleukin (IL)-33 signaling, via its receptor (ST2) on eosinophils, in the hepato-protective effects of eosinophils.
Ju's grant is to further study the role of IL-33/ST2 signaling in eosinophils and how that signaling leads to protections in order to find potential avenues for therapeutic intervention.
Ju's second grant is called "Role of chitinase-3-like-1 (Chi3l1) in acetaminophen-induced liver injury" and is funded for nearly $2 million from September 2019 until August 2024. With the grant, Ju will study the effects of overdosed Tylenol induced reinjury, which accounts for nearly half of liver failure cases in intensive care units across the country.
"Patients with Tylenol overdose induced liver failure also have thrombocytopenia, so they have a significant platelet reduction in the blood," Ju said. "Where the platelets went had been a mystery."
Ju studied liver biopsies from liver failure patients due to the overdose of acetaminophen and found an abundance of platelets in the liver. Interestingly, they found that depletion of platelets markedly reduced acetaminophen-induced liver injury in mice, suggesting that the excess platelets are causing liver damage.
During the study, Ju discovered that mice without the Chi3l1 protein displayed no platelets in the liver and developed attenuated liver injury.
The grant will allow Ju to elucidate the receptor and the target cell of Chi3l1 signaling and the underlying mechanism accounting for its role in causing acute liver injury. Ju is collaborating with Zhiqiang An, PhD, professor and Robert A. Welch Distinguished University Chair in Chemistry, to develop therapeutic strategies that can effectively block Chi3l1 and treat acetaminophen-induced liver injury.
---