Drug derived from rainforest part of new study
---
---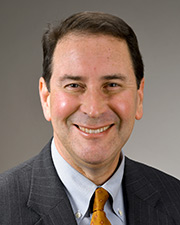 A drug purified and developed from the sap of a tree in the Amazon rainforest is now being studied for the treatment of chronic idiopathic diarrhea in non-HIV patients by faculty in the Division of Gastroenterology, Hepatology and Nutrition as part of a two-year pilot study.
The novel drug, crofelemer, comes from the Croton lechleri tree, which is commonly referred to as "sangre de drago," or dragon's blood, because of its red latex sap. It is native to the Northwest Amazon region in South America and the tree sap has been used in traditional shaman medicine for centuries.
The Food and Drug Administration approved crofelemer (trade name Mytesi®) in 2012 for the symptomatic relief of noninfectious diarrhea in adult patients with HIV/AIDS on antiretroviral therapy. The medication also has been studied previously in individuals with irritable bowel syndrome, a disorder whose symptoms include diarrhea.
"Crofelemer is a medication that works by decreasing electrolyte and fluid secretion into the gastrointestinal tract," said Brooks Cash, MD, principal investigator and Dan and Lillie Sterling Professor in Clinical Gastroenterology.
The objectives of the study are to evaluate the safety and efficacy of the medication for use in non-HIV patients with chronic idiopathic diarrhea and to analyze the relationship between chronic diarrhea and quality of life related to health.
Researchers will enroll 25 patients between the ages of 18 and 75 who have chronic diarrhea with no identifiable cause. Medication is provided by Napo Pharmaceuticals, Inc.
Individuals participating in the study will also undergo a variety of diagnostic tests that are standard in care for the evaluation of chronic idiopathic diarrhea, including esophagogastroduodenoscopy, colonoscopy, chronic diarrhea panel, and thyroid panel.
For more information on this study, visit ClinicalTrials.gov, or contact the Division of Gastroenterology, Hepatology, and Nutrition at 713-500-6677.
---