NNDC elects Soares to executive committee
---
---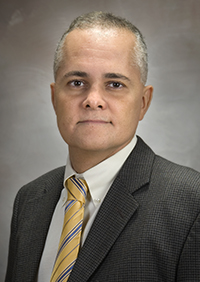 The National Network of Depression Centers (NNDC) elected Jair Soares, MD, PhD, Pat R. Rutherford, Jr. Chair in Psychiatry, to its executive committee.
The NNCD aims to reduce suffering from depression through the power of networking. The organization connects members to advance scientific discovery and to provide stigma-free, evidence-based care to patients with depressive and bipolar illnesses. As a member of the executive committee, Soares will provide his insight to help others.
Soares joined the McGovern Medical School faculty as chair of the Department of Psychiatry and Behavioral Sciences in 2009 and also serves as the director of the Center of Excellence on Mood Disorders and the executive director of the UTHealth Harris County Psychiatric Center.
He received his medical degree from the University of Sao Paulo Medical School in 1990 before completing his doctorate of medical sciences in 2004 at the Federal University of Porto Alegre in Porto Alegre, Brazil.
Soares has received numerous honors and awards, including the National Plaque of Honor, Republic of Panama; the Devereux Clinic Emy Award; and the Harris Health Presidential Award of Innovation. He has published more than 200 peer-reviewed articles and book chapters in psychiatric literature, and has held editorial positions on a number of national and international medical journals.
The NNDC named McGovern Medical School as a Center of Excellence member in July 2017. "The NNCD provides the glue to bring together the most prestigious mood disorder research and clinical practice institutions in the country to fight the stigma and advocate for research, more treatments, and better treatments," Soares said at the time.
---