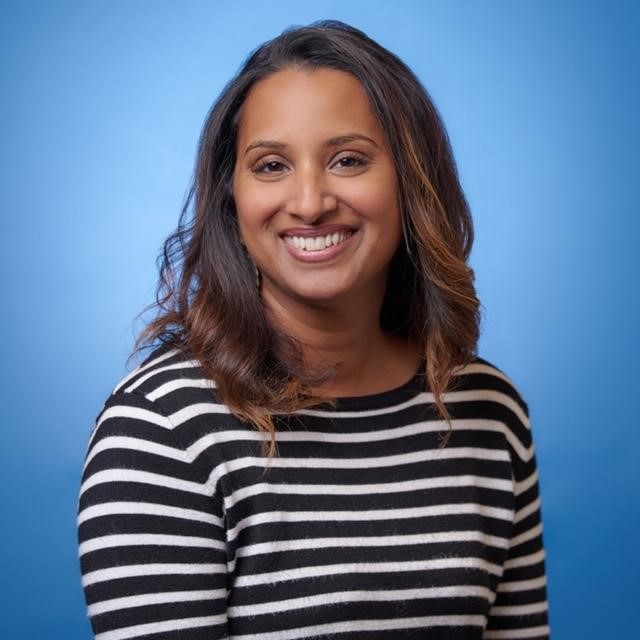 Tina Thomas, MD, a fourth-year psychiatry resident, has received a one-year, $14,990 grant from the American Psychiatric Association Foundation (APA) to explore the impact of COVID-19 in relation to psychiatry. Her project was chosen from a number of grant proposals by an award selection committee associated with the APA Foundation.
Thomas' study will investigate the feasibility of using mobile technology to gather data from people who are homeless during COVID-19. She will be looking specifically at exposure, knowledge, attitudes, and practices relating to COVID-19; mental health symptoms; and access to health and social services during the pandemic.
To conduct this study, Thomas plans to give at least 20 participants a mobile phone and administer monthly surveys. Those participating in the study will use the phones to record survey answers and the data will be collected remotely.
Thomas hopes that using mobile phones will be a feasible way to collect data to understand the impact COVID-19 has on those who are homeless. Additionally, by providing phones, she hopes that health and social care will be easier to access for this vulnerable population.
Thomas was inspired to purse this grant by her research mentor, Jane Hamilton, PhD, MPH, assistant professor at the Faillace Department of Psychiatry and Behavioral Sciences, who has a SAMHSA grant to deliver services to people experiencing homelessness through the UT HOMES program. Hamilton found that nearly 70% of her study population had no access to a phone. This significant barrier to care and Thomas' clinical work with Healthcare for the Homeless prompted the development of this grant proposal with Hamilton along with Ronald Acierno, PhD, and Scott Lane, PhD.
With the project, Thomas will be able to develop her skills as a primary investigator and researcher. She will gain access to mentorship at both the local and national level. She encourages other residents to apply for these types of grants.
"As a former APA Diversity Leadership Fellow, this grant was open to me and was an excellent opportunity to bring together my clinical and research interests," Thomas said. "It will also enable me to gain more experience and understanding of an underserved minority population which, I believe, can strengthen my ability to serve this population in the future."
---