Six McGovern faculty earn STAR Awards
---
---
Six members of the McGovern Medical School faculty, John P. Seymour, PhD; Ziyin Li, PhD; Andrea K.H. Stavoe, PhD; Nitin Tandon, MD; Matthew I. Baker, PhD; and Valentin Dragoi, PhD; recently earned the University of Texas System's STAR Awards.
The UT System Board of Regents Created the Faculty Science and Technology Acquisition and Retention (STARs) Program in 2004 to help UT institutions attract and retain outstanding faculty. Awards, which can be used to purchase equipment and renovate facilities, require institutional support and are available to support the recruitment and retention of tenure-track faculty members at any rank.
John P. Seymour, PhD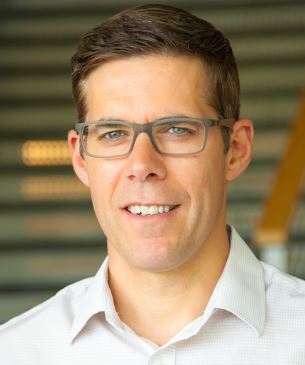 Seymour, associate professor in the Vivian L. Smith Department of Neurosurgery, received $250,000 through the Rising STARs program, which identifies an individual's potential to significantly advance focus programs established as institutional priorities.
Seymour was recruited to McGovern Medical School to lead in the development of neural prosthetic devices for aphasia and next-generation neuromodulation of epilepsy. Seymour leads the Translational Biomimetic Bioelectronics Laboratory, which is currently focused on the translation of brain-computer interfaces in the application of profound speech loss as well as developing neurosurgical tools that will be a platform for intraoperative neuroscience studies.
Seymour received his bachelor of science in engineering physics with honors from The Ohio State University and his PhD in biomedical engineering from the University of Michigan. Following the completion of his PhD program, Seymour joined NeuroNexus as a principal scientist where he developed advanced medical devices before returning to Michigan as a research faculty in the Electrical & Computer Engineering Department.
Ziyin Li, PhD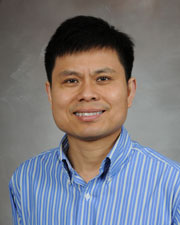 Li, professor in the Department of Microbiology and Molecular Genetics, earned $719,800 from the Translational Retention STARs award, given for the recruitment or retention of nationally recognized leaders in translational and clinical sciences.
Li's research program, which is funded by two National Institutes of Health R01 grants, centers on the mechanisms of cell division and related functions of the human pathogen Trypanosoma brucei, the causative agent of African Sleeping Sickness (African Trypanosomiasis), a disease that kills 50,000-500,000 people per year. He is the only Medical School faculty member with a research program dedicated to protozoan parasites, which are amongst the causative agents of neglected tropical diseases, which bring about potential for pandemics arising from global travel, climate change, and public health shortfalls around the world.
Li has published 65 major peer-reviewed research papers, including cover articles in the Proceedings of the National Academy of Sciences, PLoS Pathogens, and Journal of Biological Chemistry as well as highlighted articles in the Journal of Cell Science and Eukaryotic Cell. He also has published papers in Nature Communications, Cell Reports, Science Signaling, Nucleic Acids Research, and mBio.
Li received his bachelor's degree in 1993 from Anhui Agricultural University in Hefei, China, before completing a master of science program in plant molecular genetics in 1997 at Huazhong Agricultural University in Wuhan, China, and a PhD in molecular genetics from the Institute of Genetics, Chinese Academy of Sciences in Beijing, China, in 2000. He joined the faculty at McGovern Medical School in 2009.
Andrea K.H. Stavoe, PhD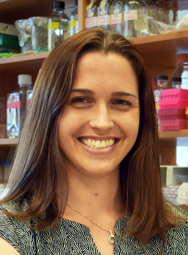 Stavoe, assistant professor in the Department of Neurobiology and Anatomy, received $250,000 through the Rising STARs Award. Through the award, Stavoe joined the McGovern Medical School faculty from the University of Pennsylvania School of Medicine, where she served as a postdoctoral fellow in the laboratory of Dr. Erika Holzbaur.
Stavoe has focused her research on understanding neuronal autophagy and has demonstrated how the generation and transport of autophagic vesicles from nerve terminals is affected by aging. The findings of her research have the potential to unravel novel regulators of neuronal autophagy that can serve as targets for therapy development to slow the negative consequences of the aging process of age-related neurodegenerative diseases.
As a graduate student at Yale, Stavoe made three fundamental discoveries that guide the development of the nervous system, which showed that autophagy is required for synapse formation, specifically the transport of a key autophagy protein, ATG-9, to the synaptic cite. The findings landed her three, high-impact first author papers in the Journal of Cell Biology, Genes and Development, and Developmental Cell.
Stavoe received both a bachelor of science (biochemistry/molecular biology/biotechnology) and a bachelor of arts (French) degree from Michigan State University in 2008. She completed a master of philosophy in cell biology at Yale University in 2010 and earned her PhD in cell biology from Yale in 2014. Her graduate thesis research was awarded the Harris Burr Ferris Prize, which is given to the most outstanding thesis in the Department of Cell Biology at Yale University.
 Nitin Tandon, MD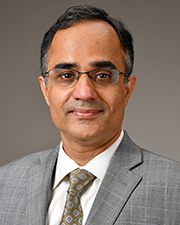 Tandon, professor and vice chair in the Vivian L. Smith Department of Neurosurgery, received $1,500,000 through the Translational Retention STARs award.
Tandon's research focuses on the understanding of human language and developing neural prosthetics for its remediation. He has spent more than two decades studying how language is produced and understood by the human brain and has produced sophisticated investigations, which include multi-modal comparisons of non-invasive imaging and tractography with intracranial electroencephalography and cortical stimulation.
Tandon's studies of language have led to more than 35 publications derived from human electrocorticography in a multitude of prestigious journals, including Nature Neuroscience, Nature Communications, Nature Human Behavior, Brain, Current Biology, Journal of Neuroscience, Cerebral Cortex, and JAMA Neurology.
Tandon also serves as a role model and a mentor to a wide variety of students, residents, and post-doctoral fellows. He was awarded the best teacher award in the Department of Neurosurgery, as voted by the residents, and most recently spearheaded the successful application of an R25 Research Education grant that allows residents in Neurosurgery and Neurology to have substantial, paid, and protected research time during residency and fellowship.
Tandon earned his medical degree from the Armed Forces Medical College in Pune, India, in 1992. He completed an internship in general surgery at the Mayo Clinic in Rochester, Minnesota, and a pre-residency fellowship in neurosurgery at the University of Washington in Seattle. Following his residency at The University of Texas Health Science Center at San Antonio (1997-2003) and fellowship training in epilepsy and functional neurosurgery at the Cleveland Clinic, Tandon joined the faculty at McGovern Medical School in 2004. He also co-directs the Texas Institute for Restorative Neurotechnologies, set up in 2020 to further the development of computational models and prosthetic interfaces to study and alleviate neurological disorders.
 Matthew I. Baker, PhD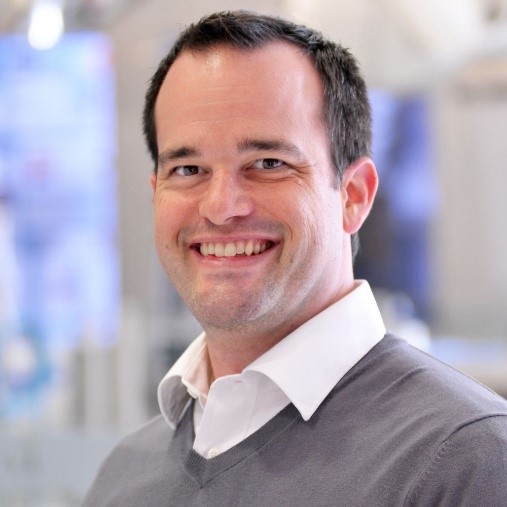 Baker, assistant professor in the Department of Biochemistry and Molecular Biology, received $250,000 through the Rising STARs Program. Through the program, Baker joined the McGovern Medical School faculty from Baylor College of Medicine, where he was a junior faculty member.
While at Baylor College of Medicine, Baker became associated with the National Center for Macromolecular Imaging (NCMI), first as a student and then as a postdoctoral fellow and instructor in 2006 and eventually an assistant professor in 2014. With NCMI, baker applied new strategies in identification, isolation, structural characterization, and mechanistic analysis of macromolecules from intermediate and high-resolution electron cryo-microscopy density maps.
Baker has developed a number of novel computational tools for the analysis and modeling of cryo-EM density maps to define the structure and function of macromolecular machines. He has developed methodologies for accurately determining de novo structures at resolutions previous considered impossible. His model was acknowledged in the Cryo-EM Model Challenge as the best and most efficient method for de novo modeling in near-atomic resolution density maps.
Baker received his bachelor's degree from Purdue University in 1996 before earning a PhD in Structural and Computational Biology and Molecular Biophysics at Baylor College of Medicine in 2002.
Valentin Dragoi, PhD
Dragoi, Rochelle and Max Levit Distinguished Professor in the Neurosciences earned $1.4 million through the Translational Retention STARs Award.
The long-term goal for Dragoi's research is to decipher the principles behind population coding, or representation of the external world, in the cerebral cortex, and understand their relationship with behavior. At McGovern Medical School, Dragoi has pioneered several influential techniques to examine neuronal populations in behaving animals and combined these approaches with computational analyses directly applied to experimental data to understand the principles of information coding in the brain.
Less than a year after Dragoi joined the Medical School, Dragoi was named 2004 Pew Scholar in Biomedical Sciences, a program designed to support young investigators of outstanding promise in the basic and clinical sciences relevant to the advancement of human health. The following year, he received the 21st Century Science Initiative from the James S. McDonnell Foundation and obtained funding for five years to perform research in systems and cognitive neuroscience.
His research program on population coding in visual cortex helped Dragoi earn the prestigious and competitive NIH EUREKA (exceptional, Unconventional, Research Enabling Knowledge Acceleration) award in 2009 and in 2010 he was selected by the NIH Director's Office as a Pioneer Awardee. Between 2015 and 2018, Dragoi earned three NIH awards, the BRAIN Initiative Awards totally more than $8 million.
Dragoi earned his bachelor's degree from the Department of Computer Science at Technical University in Isai, Romania, before completing a PhD in experimental psychology at Duke University. He joined the Department of Neurobiology and Anatomy at McGovern Medical School in 2003.
---