Hill, Brown named to America's 1,000 Inspiring Black Scientists
---
---
Mandy Hill, DrPH, MPH, and Armand Brown, PhD, have been named to Cell Mentor's 1,000 Inspiring Black Scientists in America.
The Community of Scholars formed the list of 1,000 Inspiring Black Scientists in America to dismantle the myth that outstanding Black scientists make up a small percentage of the scientific community.
"Black culture is the archetype for innovation, distinction, creativity, intelligence, spirituality, and healing," the Community of Scholars said. "Black culture is distinct, and it has a heavy influence on American and global cultures. Likewise, Black talent is both ubiquitous and abundant, but the excellence of Black people is often obscured."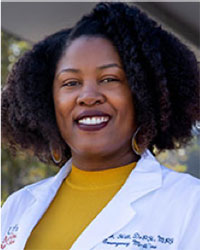 Hill, director of Population Health and associate professor in the Department of Emergency Medicine, joined the faculty at McGovern Medical School as a senior research associate in 2007 and became an assistant professor in 2009. Her research priority is to create a niche that merges public health and emergency medicine with a concentration on HIV/AIDS, STI, and cervical cancer prevention.
She received a masters in public health from Tulane University in 2004 and a doctorate in public health from the UTHealth School of Public Health in 2007.
Hill said that when she first saw her name listed among the "1,000 Inspiring Black Scientists in America," that she thought, "This must be a mistake."
"As a scientist, we accept failure at a level that most professions will never experience in the breadth of their career," she said. "We spend months writing grants that are often rejected. We write manuscripts that are deemed unworthy of journals much more often than they are accepted.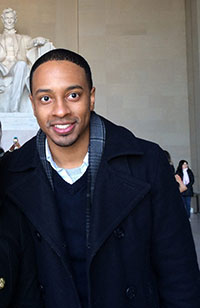 "So, when we receive positive accolades, especially among our peers, it feels surreal. It's an honor and a privilege to be listed among vaccine developers, mathematicians, clinical researchers, and groundbreakers in science. It's most of all purposeful to be etched in history as one of the 1,000 Black scientists who inspired a generation of future scientists."
Brown is a postdoctoral research fellow in the Department of Microbiology and Molecular Genetics, a position he has held since 2016. His research centers around developing new therapies for the treatment of antimicrobial resistant pathogens. He received a doctorate in philosophy from the Graduate School of Biomedical Sciences at The University of Texas Health Science Center at San Antonio in 2014.
For a full list of the 1,000 Inspiring Black Scientists in America, visit Cell Mentor's website.
---