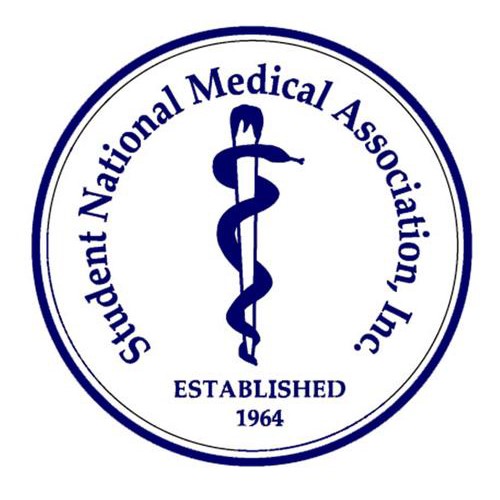 McGovern Medical School served as the virtual host for the 2021 Winter National Leadership Institute (NIL) for the Student National Medical Association (SNMA) Jan. 22-24 via Zoom. The theme was "Advocacy in Action: Finding your voice through SNMA Leadership."
"We were gracious that McGovern was chosen to host this monumental event this year because it reinforces the great work that out McGovern SNMA chapter is doing at the local and national level," said Asia McCleary-Gaddy, PhD, assistant professor of psychiatry and director of the Office of Diversity and Inclusion.  "The event was a true success integrating learners from the undergraduate to resident level and early to late career scholars. "
The NLI's first day served as a networking event, opening with a Black Women/Men in Medicine Leadership Chat. Speakers for the women's chat included Emma A. Omoruyi, MD, MPH, associate professor of pediatrics; Anjail Z. Sharrief, MD, MPH, associate professor of neurology; Omowunmi Aibana, MD, MPH, assistant professor of internal medicine; Angela A. Shippy, MD, FACP, FHM; senior physician executive and clinical innovation lead for Amazon Web Services Non-profit Healthcare; and Gloria Oyeniyi, MD, assistant professor at Baylor College of Medicine.
The men's leadership panel featured George W. Williams II, MD, FASA, FCCM, FCCP, associate professor of anesthesiology and vice chair of the Anesthesia Critical Care Department; Melvyn A. Harrington Jr., MD, professor of orthopedic surgery at Baylor College of Medicine; and Earl V. Campbell III, MD, gastroenterologist and advanced interventional endoscopist in Atlanta.
Saturday's keynote address, "Advocacy in Action in Your Own Life," was delivered by Sonya Sloan, MD, an Amazon No. 1 best-selling author in medical education and training for "The Rules of Medicine." Licensed to practice medicine in several states, Sloan travels the country to extend the impact of her unique approach to patient care, including locum tenens and telemedicine.
Throughout the NIL, medical and pre-medical students were treated to a game night, as well as specialized lectures to help advance their careers. The institute also offered a Pipeline Mentoring Academy for elementary, middle, and high school aged children.
For a complete recap of speakers at the 2021 Winter National Leadership Institute for the SMNA visit the organization's website.
---