McCulley appointed chair of ophthalmology
---
---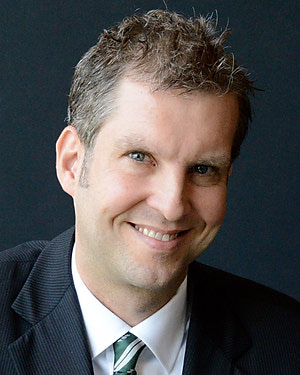 Following a national search, Executive Dean Ad Interim Richard Andrassy, MD, and UTHealth President Giuseppe N. Colasurdo, MD, have named Timothy McCulley, MD, chair of the Ruiz Department of Ophthalmology and Visual Science, effective Sept. 1, 2021.
McCulley joins McGovern Medical School from the Johns Hopkins University School of Medicine, where he is the holder of the Earl D. Kidwell, Jr., M.D. Professorship in Ophthalmology and serves as vice chair for clinical strategic planning at the Wilmer Eye Institute. He also is the director of the Division of Oculoplastic Surgery, director of the Division of Neuro-Ophthalmology, and director of the American Society of Ophthalmic Plastic and Reconstructive Surgery (ASOPRS) ophthalmic plastic and reconstructive fellowship program.
"We are pleased to welcome Dr. McCulley to McGovern Medical School as our new leader for ophthalmology," Dean Andrassy said. "He brings a wealth of experience in academic medicine, having served in a wide range of leadership positions while maintaining busy clinical and surgical practices."
McCulley earned his medical degree from Washington University in St. Louis, Missouri and completed an internship at the University of Hawaii, a residency at Stanford University, a fellowship in neuro-ophthalmology at Bascom Palmer Eye Institute and an ASOPRS fellowship in ophthalmic plastic and reconstructive surgery at the Cincinnati Eye Institute. He previously served on the faculty at Stanford University School of Medicine and the University of California San Francisco. He joined the Wilmer faculty in 2011 and spent two years as the director of oculoplastic surgery at Wilmer's hospital affiliate in Saudi Arabia, King Khaled Eye Specialist Hospital.
His specialties include cosmetic and reconstructive surgery of the eyelids, orbit and tear drainage system, and neuro-ophthalmology. His interests include orbital tumors, skin cancer of the eye lids, Graves' Disease, droopy eyelids, and optic nerve disorders.
Having published more than 100 research articles, as well as authored books and book chapters, McCulley also has been a part of a number of funded basic science projects and clinical trials.
His educational work includes supervising medical students, residents, and fellows in outpatient, consult, surgical, and research environments, as well as precepting fellows.
He has volunteered internationally on more than 10 missions with the Orbis Flying Eye Hospital, providing patient care and education to corners of the globe where preventable blindness prevails.
---