Hwang honored by the Spondylitis Association of America
---
---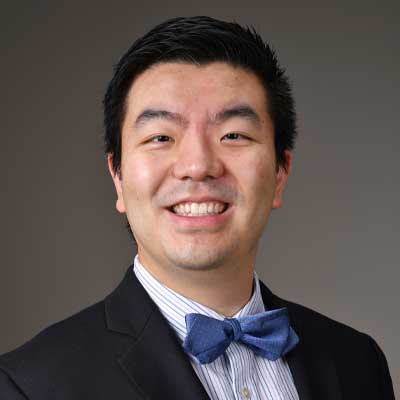 Mark Hwang, MD, MS, assistant professor of rheumatology, was awarded the 2021 Spondylitis Association of America/Bruckel Early Career Investigator Award from the Spondylitis Association of America.
This award is given annually to an early career investigator who shows the most promise to contribute to the understanding or therapy of axial spondyloarthritis, a family of inflammatory diseases that can affect the back, pelvis, neck, and some larger joints, as well as internal organs, like the intestines and eyes.
"I would like to thank the Spondylitis Association of America for selecting me for the Jane Bruckel Early Career Investigator Award in Axial Spondyloarthritis," said Hwang, who also serves as the co-director of the UTHealth Spondyloarthritis Program and is a KL2 scholar of the UTHealth Center for Clinical and Translational Sciences.
"Through the participation of our amazing patients and research team, the UTHealth Spondyloarthritis Program continues to deliver patient-oriented, impactful research into axial spondyloarthritis under the leadership of my mentor, Dr. John Reveille. I am honored to be chosen for this award and will strive to continue conducting research and clinical care that can improve the lives of patients suffering from spondyloarthritis."
The honor comes with a cash prize of $20,000 that is designated for furthering Hwang's research.
---