Northrup leads study for Tuberous Sclerosis Complex
---
---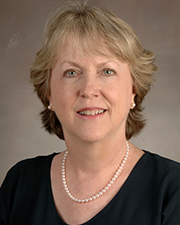 Recent research led by Hope Northrup, MD, professor in the Department of Pediatrics, and various other chairs and cochairs from the International TSC Consensus Group, provide updated diagnostic criteria and recommendations for surveillance and management of Tuberous sclerosis complex (TSC) in Pediatric Neurology.
TSC is a genetic disorder that can affect any organ system, leading to severe morbidity and potentially death, creating a need for early detection and lifelong management. However, clinical consensus guidelines for diagnosis and surveillance have not been updated since 2013. In recognizing the clinical advances and new drugs that had been created for treating TSC, the TSC Clinical Consensus Conference met for two days at the 2018 World TSC Conference organized by the TSC Alliance in collaboration with TSC International (TSCI).
"Each disease area of TSC was reviewed by its respective working group to identify which recommendations were significantly impacted by advances in understanding TSC pathogenesis and clinical treatment since 2012," the authors wrote. "Only minor updates were recommended to the diagnostic criteria, but several important changes were recommended to surveillance and management criteria, primarily reflecting increased understanding of TSC-associated neuropsychiatric disorders (TAND) and newly approved medications for epilepsy in TSC with novel mechanisms of action."
The group used the next two years to draft new recommendations for each area, as well as reviewing and affirming all recommendations from the 2012 meeting that were going to be continued. The review included providing clarity or emphasis on points left with unintended ambiguity or obstacles to implementation that had emerged.
The group used the same structure and methods that were used during the previous guideline update, however additional experts were consulted to replace participants from the previous update who were no longer available, or to provide additional expertise. In the current update, only 24 individuals met in person, because updates were not as extensive as the previous changes.
Changes were divided into groups such as the diagnostic criteria update, which focused on changes in genetic diagnostic criteria and clinical diagnostic criteria. The surveillance and management recommendations for individuals with newly suspected or newly diagnosed and previously TSC features recommendations based on genetics, brain, TSC-associated neuropsychiatric disorders (TAND), kidney, lung, skin, teeth, heart, and eye disorders.
Changes also looked at other clinical considerations in patients with TSC such as quality of life and burden of care, access to care, and care coordination and transition of care.
A complete list of recommended changes can be found by reading the paper on Pediatric Neurology's website.
The paper was co-written by Mary E. Aronow, MD; Martina Bebin, MD, MPA; John Bissler, MD; Thomas N. Darling, MD, PhD; Petrus J. de Vries, MBChB, MRCPsych, PhD; Michael D. Frost, MD; Zoë Fuchs; Elizabeth S. Gosnell, DMD, MS; Nishant Gupta, MD; Anna C. Jansen, MD, PhD; Sergiusz Jóźwiak, MD, PhD; J. Chris Kingswood, MSc; Timothy K. Knilans, MD; Francis X. McCormack, MD; Ashley Pounders, MSN, FNP-C; Steven L. Roberds, PhD; David F. Rodriguez-Buritica, MD; Jonathan Roth, MD; Julian R. Sampson, DM; James W. Wheless, MD; Alexander J. Towbin, MD; and Darcy A. Krueger, MD, PhD.
---