Sponsorship and Exhibit Information
2023 Sponsors and Exhibitors
The support, generosity, and partnership from our event sponsors has helped countless care providers connect with world-renowned leaders in the field of shock to save lives and reduce shock's unacceptable high mortality rate. We would like to thank all our 2023 Houston Shock Symposium sponsors and exhibitors.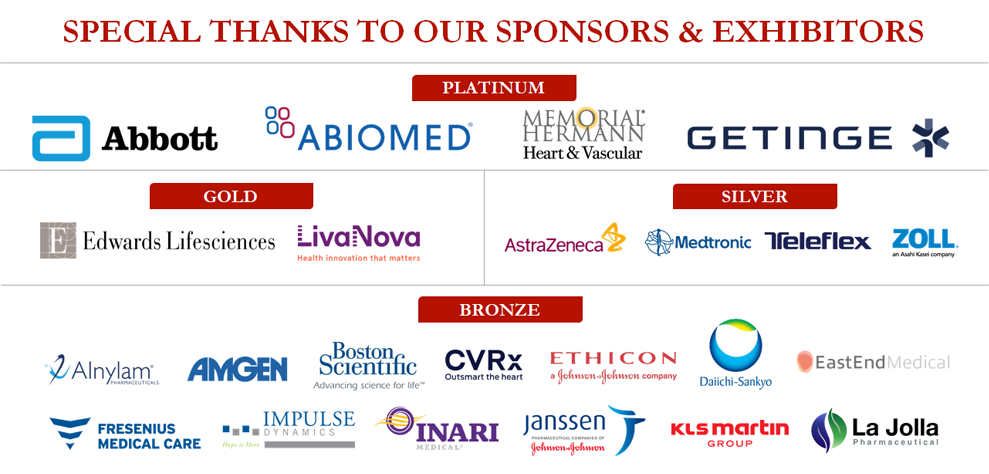 Become a Sponsor and Exhibitor
In just five short years, the Houston Shock Symposium has grown to become one of the largest and most comprehensive cardiogenic shock events in the nation. Join us in becoming an event sponsor and exhibitor to draw on this momentum and help catalyze the next generation of care providers to continue to learn, teach, train, and network with experts in the field.
Applications are closed as of Monday, April 3, 2023.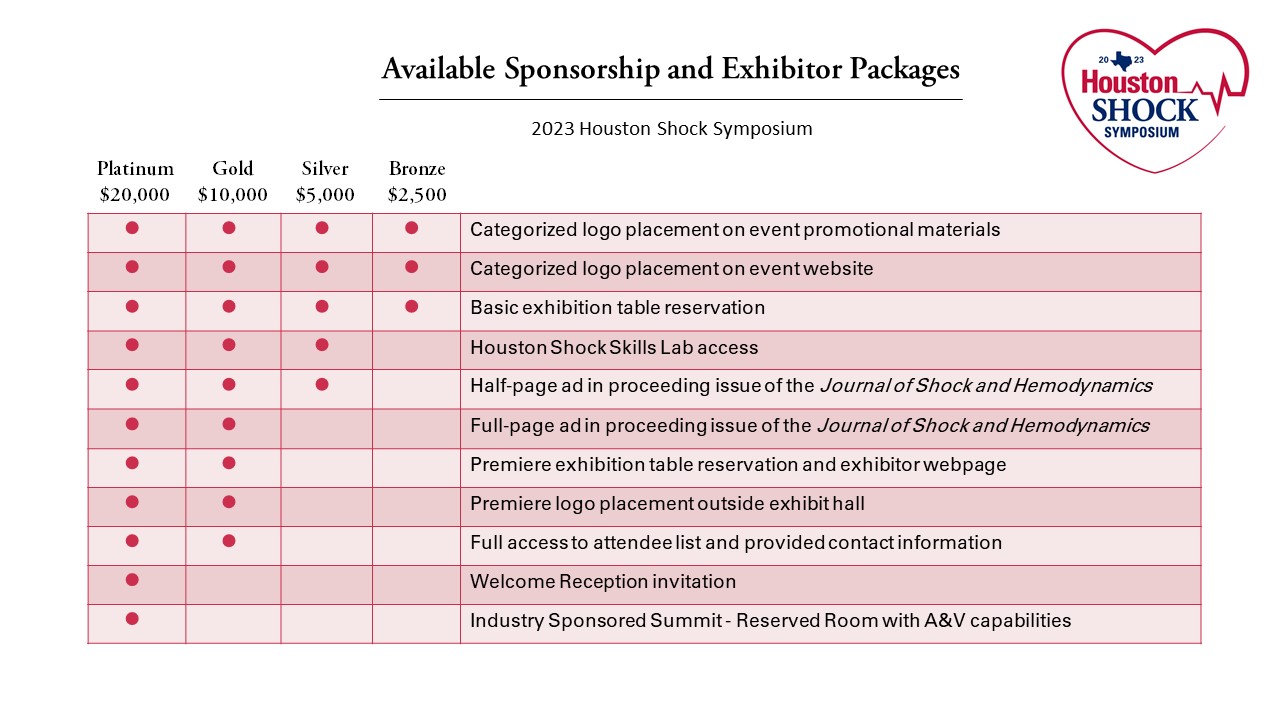 Contact us at houstonshock@uth.tmc.edu to become a sponsor and exhibitor.