UT Physicians Offers Vascular Screening Program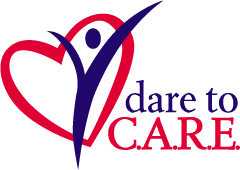 UT Physicians, the clinical practice of McGovern Medical School, is bringing Dare to C.A.R.E., a national vascular screening and disease management program, to the Greater Houston area. The screening program is being introduced at UT Physicians Bayshore Multispecialty Clinic, 11476 Space Center Blvd., Suite 100, Houston, 77059.
This screening center marks a new chapter for UT Physicians and community as we join an active national network of Dare to C.A.R.E. centers across the country.
"Dare2Care will be the largest quality improvement initiative through UT Physicians CV Surgery," said Stuart Harlin, MD, FACS, associate professor of cardiothoracic and vascular surgery and medical director of the program.  "This program will be an avenue to detect vascular disease at an early state so that interventions will become less necessary; Dare 2 Care will force a valuable opportunity to enhance the lives of patients and ensure they're on proper medication for CV disease at all stages."
Dare to C.A.R.E. is now taking appointments for free vascular screenings for people over age 60, or people over age 50 with certain risk factors such as obesity, smoking and a family history of stroke. People over age 40 with diabetes should also be screened.
Patients do not need a referral, but must meet the above criteria. Our Dare to C.A.R.E. clinic will provide results of patients' screenings to their primary care physicians.
The program is designed to improve the health of people in our community, and that includes you! If you, your friends or family meet the above criteria, we encourage you to participate and get screened.
To make an appointment for a free screening, or for more information, please call 713-486-DARE (3273). Screenings are available Monday afternoons in Katy, Friday mornings in Bellaire, and the second Friday at UTP Greater Heights.