HAS 2019 – A Success!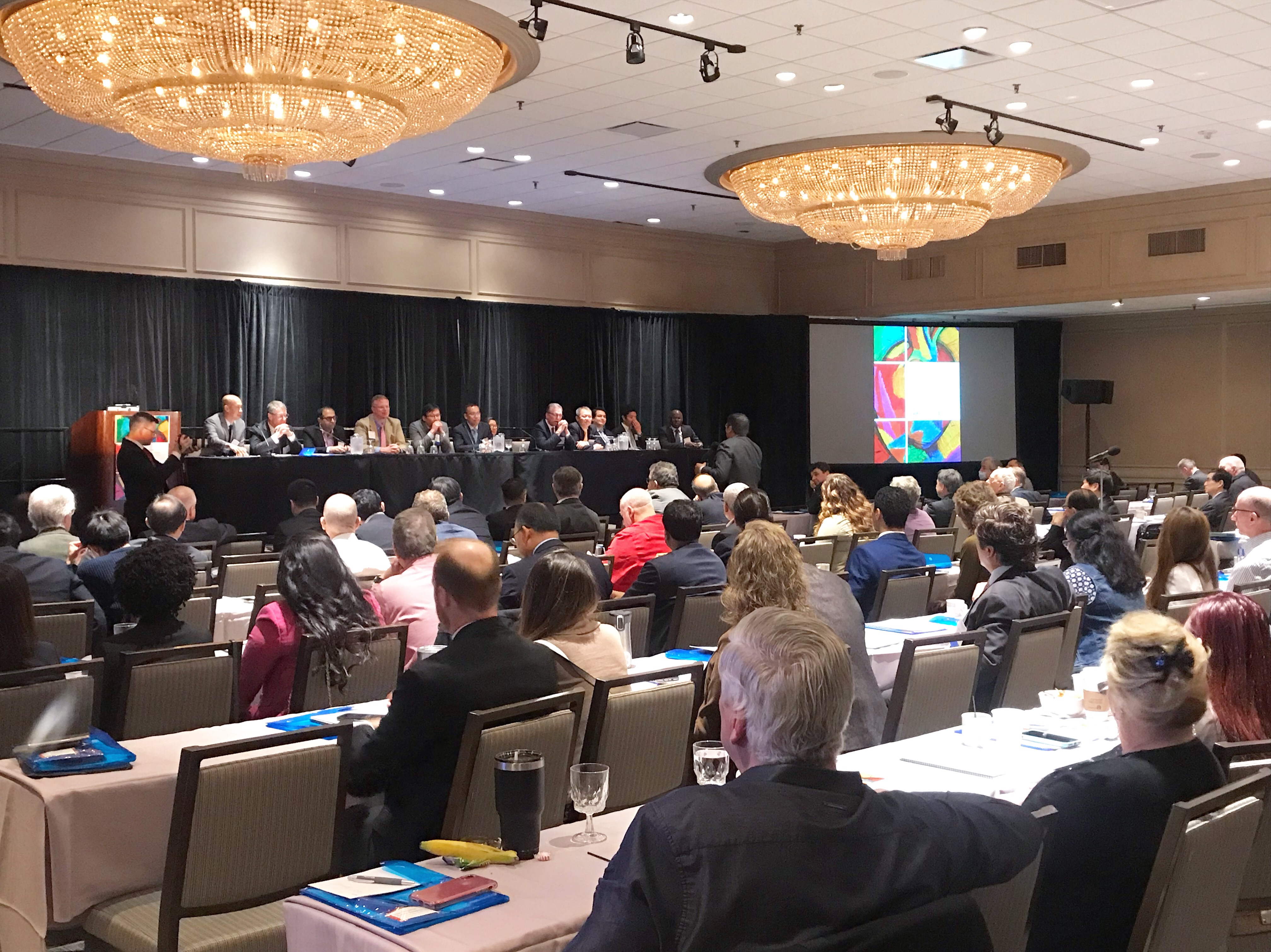 March 2019 witnessed the conclusion of another successful Houston Aortic Symposium (HAS).  As the twelfth in the series, HAS 2019 marked the symposium's most attended event to date, and generated buzz throughout the Texas Medical Center (TMC), the largest medical center in the world.  World renown experts in their field of aortic disease joined UT Health and McGovern Medical School faculty members Hazim Safi, MD and David McPherson, MD chairmen of the symposium, and Anthony Estrera, MD and Ali Azizzadeh, MD, program directors of HAS.  "The Houston Aortic Symposium has become the venue to discuss, debate, and disseminate the latest topics in aortic disease management. The faculty delivered outstanding lectures with thoughtful discussions and commentary. One of the most important aspects of a meeting like this, however, was not the formal presentation format, but rather the informal discussions that take place leading to special camaraderie between everyday practicing physicians. ", Dr. Estrera says.
With over 500 registrants for HAS, and nearly 150 attendees for the Second Annual Houston Aortic Nursing Symposium, HAS 2019 & Nursing Symposium comprised of three full days of presentations and discussions at the Westin Oaks at the Galleria.  Presentations, panel discussions, and questions surrounded the topics including but not limited to: Structural Heart, Aortic Root/BAV, Ascending Aorta & Aortic Dissection, Transverse Arch, Aortic Dissection (Distal), DTAA/TEVAR/EVAR, Genetics/Imaging and Technology, and TAAA.  Several UT faculty and staff were able to present on recent advancements and discoveries that have been made over the last year relating to the diagnosis, treatment, and recovery of aortic disease.
Program Director, Dr. Ali Azizzadeh responded to the event, "I was very pleased with the depth and breadth of presentations that covered a wide range of topics in cardiac and vascular surgery.  HAS consistently provides the latest updates on the hottest topics from an all-star faculty in a very personal setting.  The discussions are the best!"
Photos of the event can be found through the following link: https://med.uth.edu/cvs/news/12th-annual-houston-aortic-symposium-2019/.  You can also see the hashtag #HAS2019 on Twitter, Facebook, and Instagram to see photos and once-live updates from the event.
We send our sincere gratitude to everyone that made their way to Houston to share and spread the vast amount of knowledge that surrounds aortic disease.  Thank you to our local clinical care providers for their commitment to treating patients with aortic disease, and we look forward to seeing everyone again next year at the 13th Annual Houston Aortic Symposium on March 5, 6, & 7, 2020!