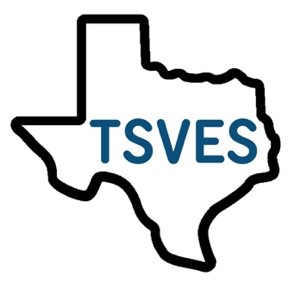 The Texas Society for Vascular and Endovascular Surgery (TSVES) prepares for the annual meeting set for November of 8th and 9th, 2019 at the Omni Barton Creek Resort and Spa in our state's capital of Austin.  The department of Cardiothoracic and Vascular Surgery with McGovern Medical School at UTHealth have regularly participated in the TSVES annual meeting, and this year, our PGY-5 vascular surgery resident, Hunter Ray, MD will have the most presentations at the 2019 meeting. In addition to Dr. Ray's work, several other McGovern vascular surgery faculty members will be presenting on their work and experiences over the last year that have helped shape and transform the field within the state of Texas.  Our very own residency program directory, Kristofer Charlton-Ouw, MD holds the TSVES leadership role of secretary, and aided in the planning of last year's 2018 meeting held in our home city of Houston.  Additionally, Rana Afifi, MD has spearheaded the Medical Student Symposium and has organized two student scholarships available to medical students and trainees, to aid in meeting attendance. Applications for the scholarships are due on October 22nd.
According to the TSVES Website:
"Formerly known as the San Antonio Vascular Surgical Society, the foundations of the Texas Society of Vascular and Endovascular Surgery (TSVES) were laid in the early 1980s when its first meeting was held in 1984 and was incorporated as a non-profit society "organized exclusively for charitable, educational, and scientific purposes" in 1985. Since its inception, the aims of the society were clear in enhancement of the skills and knowledge of the surgeons and medical personnel through exchange of information and ideas essential to maintaining the highest standards of patient care in the vascular surgery. To that end, for years now TSVES has conducted numerous academic programs and invited lectures presenting original research to their colleagues as well as learning opportunities for the residents and fellows. TSVES stands to represent the large number of vascular specialists practicing in the state of Texas and encourages active participation of all those within the state in the societal affairs. The national Society of Vascular Surgery recognized TSVES as the official regional vascular society and is formally represented at the SVS's annual council meeting."
The meeting has been organized so as to encourage state-wide participation where vascular surgery professionals and students can congregate to share updates in the advancements of treatments, recognize outstanding colleagues, and reconnect with fellow associates.  Papers, presentations, posters, and panel discussions will be reviewed, including the following topics prepared by the McGovern Team:
Friday, November 8th:
What is Vascular Surgery and Why Is It a Great Specialty, Rana Afifi
Perspective: Insights from a Recent Graduate, Bruce Tjaden
Round Table Panel Discussion: Diversity in Vascular and Endovascular Surgery, Rana Afifi and Kristofer Charlton-Ouw
Aorto-Iliac Thrombectomy with Compliant Aortic Molding Balloon Catheter for chemotherapy-Induced Abdominal
Aortic Thrombosis with Acute Limb Ischemia – Hunter Ray, et. All
Outcomes of Upper Extremity Arterial Bypass for Trauma – Hunter Ray, et. All
Saturday, November 9th:
Aortic Remodeling After Thoracic Endovascular Aortic Repair for Type B (DeBakey IIIb) Aortic Dissection – Hunter M. Ray
Initial Experience with the INARI Clot-Triever Mechanical Venous Thrombectomy Device for Iliofemoral Deep Venous Thrombosis – Hunter M. Ray
Ascending Lumbar Vein Angioplasty and Stenting to Improve Lower Extremity Venous Drainage in the Setting of Ipsilateral Common Iliac Vein Occlusion – Hunter M. Ray
Check out the program and come learn the latest advances and information from the experts in the field of vascular and endovascular surgery, network, and many more learning opportunities.
Click here to learn more about the conference in general or here to go straight to registration.
If you have not booked accommodation for the annual meeting, do so now so you do not miss out on the savings! Follow the instructions here and follow the prompts to book your hotel. 
You can follow along on all of the conference happenings on Twitter by using and following the hashtag: #TSVES
-Caliann Ferguson
---