Hunter Ray, MD Wins SAVS Top Gun Award
---
---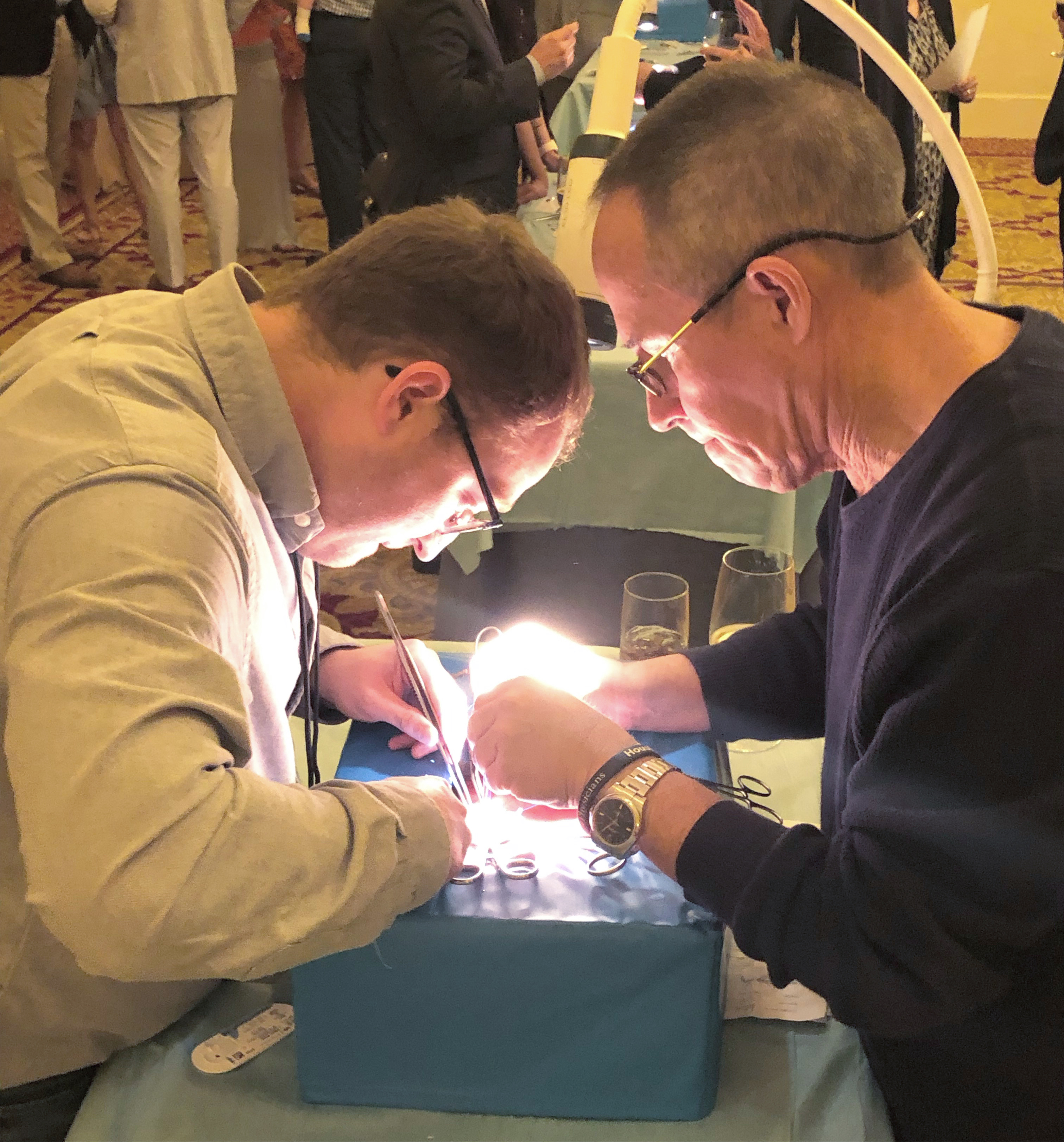 Congratulations to Hunter Ray, MD with University of Texas Health Science Center at Houston (UTHealth) vascular surgery resident,  for being awarded the Top Gun Award at the Southern Association for Vascular Surgery 44rd Annual Meeting held in Palm Beach, Florida. The Top Gun Award is given to the top scoring participant in the Top Gun Competition which incorporates open vascular and endovascular simulations with participants evaluated on the basis of their skills. The competition is designed to provide an "opportunity for young surgeons to fine-tune their surgical skills in a safe, simulated environment" SCVS website. Ray will advance on to the national Top Gun Program, that will take place as part of the SCVS Annual Symposium, which will be held March 14-18, 2020, at the Hyatt Regency Huntington Beach in Huntington Beach, California.
In addition to Dr. Ray's victory, he also represented the UTHealth banner in his presentation on "Abdominal Aortic Remodeling After Thoracic Endovascular Aortic Repair for Type B (DeBakey IIIb) Aortic Dissection".
You can read more about the SAVS meeting on their website: http://meeting.savs.org/abstracts/2019-Program.cgi along with the SCVS meeting coming up in March on: http://symposium.scvs.org/.
---