Aortic Surgery Simulation Lab
---
---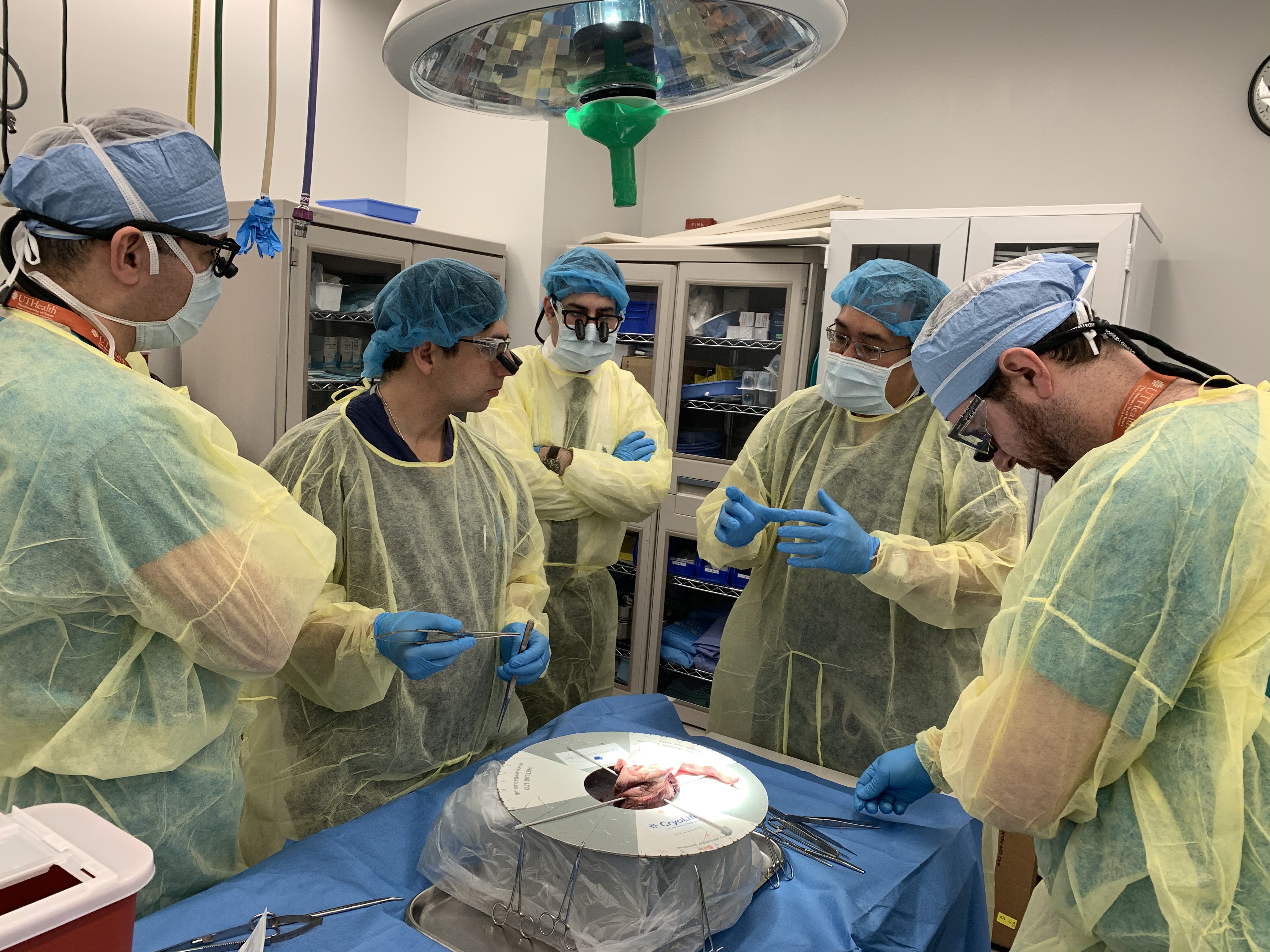 On February 10, 2020 The University of Texas MD Anderson Cancer Center (MDA) and The University of Texas Health Science Center at Houston (UTHealth) Thoracic Surgery Fellowship Program offered a Aortic Surgery Simulation Lab, organized to aid in the surgical skills of each of the aspiring surgeons.  The simulation program, offered four times per year for cardiac and once per year for general thoracic, provides fellowship surgery trainees the opportunity to develop their surgical skills through hands-on practice and experience.  Led and instructed by a few of  cardiac and thoracic surgical specialists, including Drs. Anthony L. Estrera, Tom C. Nguyen, Juan Abreu, Robert Hetz, Viacheslav Bobovnikov, and Steven Eisenberg, this program allows fellows the opportunity to take initiative and lead the surgical process, so as to parlay those skills into their practice post-graduation.
Through the cardiac surgery simulation lab, fellows receive direct practice in cannulation, coronary anastomoses, esophageal, mitral valve repair and replacement, as well as aortic surgery.  Fellows participate and practice their techniques using pig hearts under the supervision of MD Anderson and UTHealth faculty.  Simulation labs, such as the program offered with MDA & UTHealth, are often required for the successful completion of the surgery fellowship training.
"The simulation lab is a fun and safe environment to work on necessary skills that are required for complex cases," says Cardiothoracic Surgery Fellow Vahram Ornekian, MD.  "The program allows us to ask questions and master challenging techniques while receiving one-on-one guidance from attendings.  Simulation Labs make me feel more confident when operating," says Ornekian.
Special thanks for Pearl Adams for organizing the program, and for providing the below photos and videos of the February Aortic Simulation Lab.
---