Hetz, Martin, Oderich, and Saqib Receive Dean's Teaching Excellence Award
---
---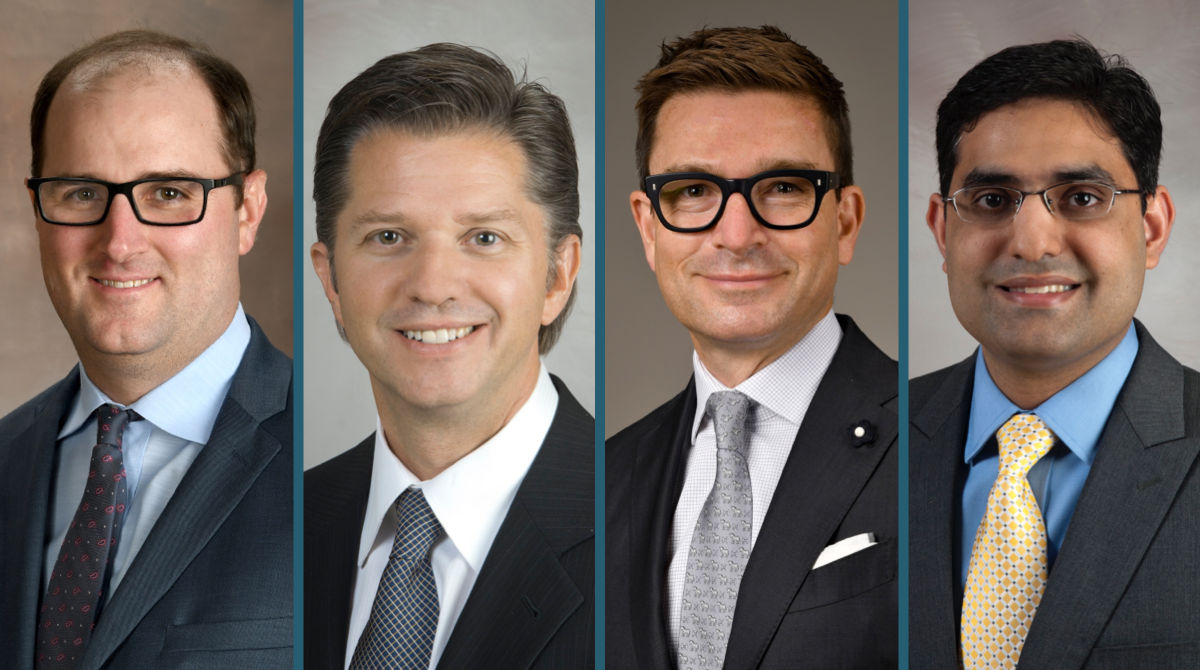 Congratulations to four of our faculty members for being awarded the 2021 Dean's Teaching Excellence Award, recognizing their exceptional efforts in teaching residents, fellows, and medical students at McGovern Medical School at UTHealth.
Gustavo Oderich, MD, Professor and Chief of Vascular & Endovascular Surgery
Gordon Martin, MD, Assistant Professor of Vascular Surgery
Naveed U. Saqib, MD Associate Professor of Vascular & Endovascular Surgery
Robert Hetz, MD, Assistant Professor of Thoracic Surgery
Each of these surgeons, along with colleagues in other departments were nominated and selected by departmental leadership.  The month of May is designated as teaching excellence month for the medical school, acknowledging faculty members aiding in the success of the institution and its students.
"Each of these surgeons are well-deserving of this award. Dr. Hetz is a confident surgeon who steadies the room with his knowledgeable skills and focus, and it is an honor to have him as a friend and mentor," says graduating cardiothoracic surgery fellow, Zain Alrustm, MD. "Dr. Saqib and Dr. Martin are a rare breed of surgeons. I have never felt simultaneously intimidated while having a great time in the OR," says Alrustm who is also a graduate of the integrated vascular surgery residency program.
Congratulations to each of these faculty members.
---