Resident, Husman Interviewed on Audible Bleeding Podcast
---
---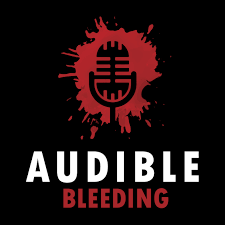 Integrated vascular surgery resident, Regina Husman, MD met with Audible Bleeding Podcast hosts, Dr. Ali Irshad and Dr. Matt Chia to discuss the topic, "So You've Matched into Vascular…Now What?". Prior to recording, the hosts surveyed residency applicants and newly accepted residents, via Twitter, to identify common questions and themes to address in the episode.  Audible Bleeding then interviewed and produced a two-part episode series, to help residents as they begin and/or continue on in their training program.
Husman provides fresh insight during the interview, as she completes her internship year for the integrated vascular surgery program, directed by associate professor of vascular surgery at McGovern Medical School, Dr. Naveed Saqib. The first of the two-part series covers a variety of topics including tips for first years, surgical training tools, resources, and personal examples of ways residents can set themselves up for success.
You can listen to the episode using this link: https://www.audiblebleeding.com/so-youve-matched/, or where ever you listen to podcasts.
---