CCEMTPSM Critical Care Transport
Chivas Guillote, Coordinator
713-500-7887
281-849-9700
Course Information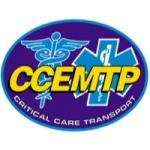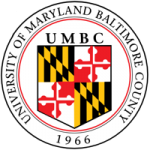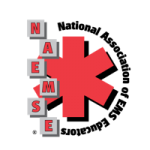 The Critical Care Emergency Medical Transport (CCEMTPSM) course was designed in response to the growing need for qualified specialists in the area of critical care inter-facility transfer. It helps to prepare paramedics and nurses to serve with competence and confidence in meeting the needs of critical care patients undergoing inter-facility transports. While traditional paramedic education programs teach essential skills and provide a knowledge base for the management of patients in the pre-hospital setting, these training programs frequently do not teach the skills and knowledge necessary to manage critical patients between hospitals, specialty referral centers, and extended care facilities.
The CCEMTPSM program will assist the clinician in developing the necessary skills and knowledge to manage critical patients during a high risk transfer. Essentially, CCEMTPSM is "post graduate education" for the paramedic or nurse that attempts to standardize training and level of care in inter-facility transport. To view complete information about CCEMTPSM, follow the link to UMBC's website. http://ehs.umbc.edu/CE/CCEMT-P
Registration Information
Registration is currently closed, the course has been cancelled.
To pay registration by check, mail to:
UTHealth – Department of Emergency Medicine
Att: CCEMTP Course Registration/Debbie Rivas
Department of Emergency Medicine
6431 Fannin JJL 428
Houston, Texas 77030
To pay registration by credit card, visit this website.
Dates: May 4-19, 2019.
Time: 08:00–18:00 most days
First day of class is August 20, 2018.
Final exam/Graduation is September 3, 2018.
Re-Test is September 4, 2018
Please contact Chivas Guillote for upcoming course dates.
(Courses subject to change due to enrollment)
Continuing Education Course Offerings through UMBC
UMBC, Department of Emergency Health Services, Professional and Continuing Education offers a wide variety of non-credit courses. If you would like information pertaining to any of these courses, please visit the website.
This continuing education activity is approved by UMBC, an organization accredited by the Continuing Education Coordinating Board for Emergency Medical Services (CECBEMS).
Attendees
CCEMTPSM is open to any Paramedic, RN, or RT who has worked in that capacity for a recommended one (1) year. You must demonstrate current certification/licensure in your specialty (Paramedic, RT, RN, etc.). Additionally, you must demonstrate current certification in the following training courses:
CPR
ACLS
ITLS, OR PHTLS, OR TNCC OR TPATC OR ATLS (only one is reqired)
PALS, OR PEPP, OR ENPC (only one is required)
Copies of your certifications are collected on the first day of the course. Students who do not have current certifications will be unable to participate.
Faculty
Instructors will be expert clinical specialists for each topic area and will include physicians, nurses, paramedics, respiratory therapists, and other clinical specialists with extensive experience in critical care. All instructors are approved by UMBC.
Clinicals
Ride-along and observational opportunities may be available in a variety of settings such as top Texas Medical Center teaching institutions, as well as ground and air-based critical care transport programs.
Clinical experiences are optional. The role of the student is as an observer.
Optional clinical experiences may require access to a vehicle. Transport for any mandatory group trips will be provided.
Tuition
Course Fee: $1,200
Tuition and processing fee covers all costs for the program including an electronic version of student materials. Transportation (except for mandatory field trips), meals, and lodging are not included.
Cancellations
Enrollment to the course is limited. All cancellations must be made in writing six (6) weeks prior to the course start date, and are subject to a $45 withdrawal fee. After the withdrawal deadline all tuition costs will be forfeited. A $35 fee will be charged for any returned check.
Renewals
Need to renew your CCEMTP by CE? Or are you a Certified Registered Flight Nurse that needs CE hours to renew your CFRN? UTHealth offers an audit option during the CCEMTP class. Continuing education hours are purchased in 20 hour blocks. You may audit up to 40 hours of the course.
Fee Schedule
| Hours | Fee |
| --- | --- |
| 1-20 | $150 |
| 21-40 | $300 |
UTHealth and UMBC reserve the right to cancel any course due to insufficient enrollment. In the event of cancellation, tuition will be refunded or transferred to another course date.
Travel and Lodging Information
The course is conveniently located near George Bush Intercontinental Airport within the distance of most hotel shuttle services. A wide variety of hotels are convenient to the course location and IAH airport. Government rates may apply.
Lodging
Phone: 281-661-7700
Block Name/Code: Harris County Emergency Corp/ HCE
Room Types/Rates: Studio Suite – $95/night, one bedroom two queens – $105/night
Phone: 346-571-6670
Block Name/Code: Harris County Emergency Corp/ HCE
Room Types/Rates: King Standard – $92/night, 2 queen standard – $102/night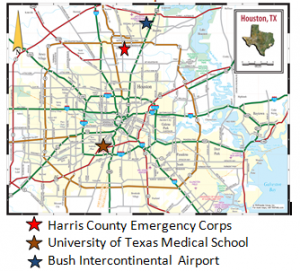 Location
Harris County Emergency Corps – Education Center
2800 Aldine Bender Road
Houston, Texas 77032
281-449-3131