Diversity & Inclusion
The Department of Emergency Medicine is committed to an institutional culture that fosters the recruitment, nurturing and retention of diverse trainees, staff and faculty that is reflective of the community we serve.
A Message from the Dean
McGovern Medical School is committed to diversity and inclusion of each member of the medical school family – be they students, faculty, staff, residents, fellows, patients, alumni, parents, donors, or friends.
The fourth-largest city in the United States, Houston is home to an amazing mix of cultures, beliefs, and nationalities. Our goal is to serve this populace through medical education, patient care, and research that is inclusive and to reflect this population in our workforce and student body.
We believe that diversity and inclusion enriches all of us. Diversity is essential to help drive excellence, and we have an obligation to address health disparities.
The McGovern Medical School Office of Diversity and Inclusion exists to provide structure and support to this commitment, offering resources and specific programs that enhance our mission, such as mentoring for students and faculty. This medical school has a longstanding tradition of friendliness among students, and it is my expectation that this esprit de corps is embraced by all members of our Medical School community as we learn to serve others.
Just as we celebrate the diverse nature of the six schools within UTHealth, we must continue to recognize our differences as individuals, as it will help us provide a richer environment for our students and better care for our patients.
Dr. Okere Named as Director of Diversity, Equity, and Inclusion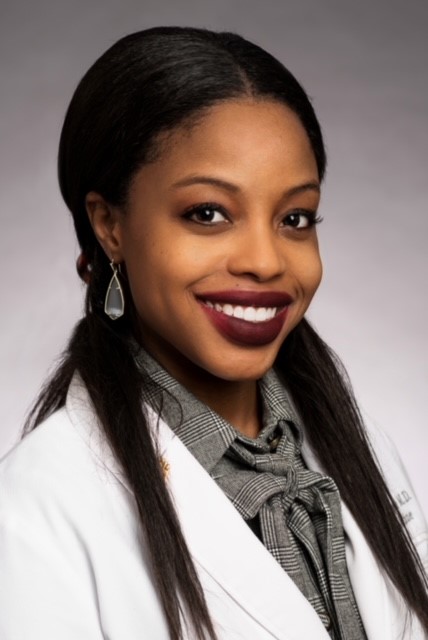 Dr. Jacqueline Okere is a hospitalist with the Department of Emergency Medicine. She works out of Memorial Hermann in the Texas Medical Center and also serves as a medical consultant at Memorial Hermann TIRR. Dr. Okere was recently announced as the Director of Diversity, Equity, and Inclusion for the Department of Emergency Medicine and created a curriculum to educate the department on these issues. She has a passion for improving patient outcomes and health care disparities in underserved populations which sparked her interest in DEI and as a result, she also spends a great deal of time volunteering outside of work.