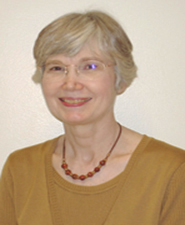 Areas of Interest
Research Interests
Gastrointestinal diseases, Inflammation, Lipid biology
Research Information
Gastrointestinal diseases, Inflammation, Lipid biology
The gastrointestinal mucosa maintains a barrier to acid, bacteria and their toxins that is developmentally regulated. We have focused our research on a role for elements found within the lumen on the maintenance and enhancement of this barrier function. In particular, we are interested in factors found in breast milk and the manner in which they exert their protection. Our laboratory has shown that lipids in milk, particularly phosphatidylcholine, are uniquely able to coat the GI mucosal lining and promote acid-resistance. Another element in breast milk that we have studied is lactoferrin, a large protein with growth-promoting and protective properties. Lactoferrin has been shown to exert antibiotic actions against the gastritis-inducing pathogen, Helicobacter pylori, as well as protection against non-steroidal anti-inflammatory drug (NSAID)-induced GI injury. The mechanisms by which lactoferrin and phospholipids protect the GI tract are under investigation and may have applications beyond pediatric uses. For example, we are also interested in methods to protect the adult GI tract from injury due to shock states such as during acute systemic endotoxemia or intestinal ischemia/reperfusion injury following trauma. It may be possible to improve GI barrier properties in both children and adults by addition of these luminal elements to enteral feeding mixtures. A final area of interest is in luminal elements that may break down the GI barrier. In that regard, we have investigated roles for bile acid duodenogastric reflux and secretion of intestinal phospholipase A2 in GI barrier disruption. By interfering with the appearance or increase in these damaging factors, there is the potential for preventing GI injury and subsequent systemic effects.
Publications
Publication Information
REFERENCES
Dial EJ, Tran DM, Hyman A, Lichtenberger LM. (2012) Endotoxin-induced changes in phospholipid dynamics of the stomach. J Sug Res 30: 1-7.
Lichtenberger LM, Zhou Y, Jayaraman V, Doyen JR, O'Neil RG, Dial EJ, Volk DE, Gorenstein DG, Boggara MB, and Krishnamoorti R.(2012) Insight into NSAID-induced membrane alterations: pathogenesis and therapeutics: Characterization of interaction of NSAIDs with phosphatidylcholine. Biochim Biophysica Acta 1821: 994-1002.
Lim YJ, Dial EJ, Lichtenberger LM. (2012) Advent of novel phosphatidylcholine-associated nonsteroidal anti-inflammatory drugs with improved gastrointestinal safety. Gut and Liver (Nov 2).
Lim YJ, Phan TM, Dial EJ, Graham DY, and Lichtenberger LM. (2012) In vitro and in vivo protection against indomethacin-induced small intestinal injury by proton pump inhibitors, acid pump antagonists or Indomethacin-phosphatidylcholine. Digestion 86: 171-177.
Prakash P, Sayyed-Ahmad A, Zhou Y, Volk DE, Gorenstein DG, Dial EJ, Lichtenberger LM, and Gorfe AA. (2012) Aggregation behavior of ibuprofen, cholic acid and didecylphosphatidylcholine micelles. Biochim Biophysica Acta 1818: 3040-3047.
Darkoh C, Lichtenberger LM, Ajami N, Dial EJ, Jiang Z-D and Dupont HL. (2010) Bile acids improve the antimicrobial effect of Rifaximin. Antimicrobial Agents Chemotherapy 54, 3618-3624.
Dial EJ, Tran DM, Romero JJ, Zayat M and Lichtenberger LM. (2010) A direct role for secretory phospholipase A2 and lysophosphatidylcholine in the mediation of LPS induced gastric injury. Shock 33, 634-8.
Zhou Y, Dial EJ, Doyen R and Lichtenberger LM. (2010) Effect of indomethacin on bile acid-phospholipid interactions: implication for small intestinal injury induced by nonsteroidal anti-inflammatory drugs. Am J Physiol Gastrointest Liver Physiol 298, G722-G731.
Lichtenberger LM, Romero, JJ, Dial EJ, Moore JE. (2009) Naproxen-PC: a GI safe and highly effective anti – inflammatory. Inflammopharmacology  16: 1-5.
Lichtenberger LM, Romero JJ, Dial EJ. (2009) Evaluation of the GI safety and therapeutic efficacy of parenterally administered phosphatidylcholine-associated indomethacin in rodent model systems. Brit J Pharmacol, 157, 252-7.
Zayat M, Lichtenberger LM and Dial EJ. (2008) Pathophysiology of lipopolysaccharide induced gastrointestinal injury in the rat: Role of secretory phospholipase A2. Shock (in press).
Dial EJ, Lopez-Storey M, Adams S, Lichtenberger L, Gonzalez E, McKinley B, Moore F and Mercer D. (2008) A report on associations among gastric pH, bleeding, duodenogastric reflux and outcomes following trauma. J Trauma 64:1-6.
Dial EJ, Rooijakkers SHM, Darling RL, Romero JJ and Lichtenberger LM. (2007) Role of phosphatidylcholine saturation in preventing bile salt toxicity to gastrointestinal epithelia. J Gastroenterol Hepatol, Sept 14 [Epub ahead of print].
Dial EJ, Dohrman AJ, Romero JJ and Lichtenberger LM. (2005) Recombinant human lactoferrin prevents NSAID-induced intestinal bleeding in rodents. J Pharm Pharmacol 57:93-99.