Feeding tube study points to low bleeding risk despite uninterrupted antithrombotic therapy
---
---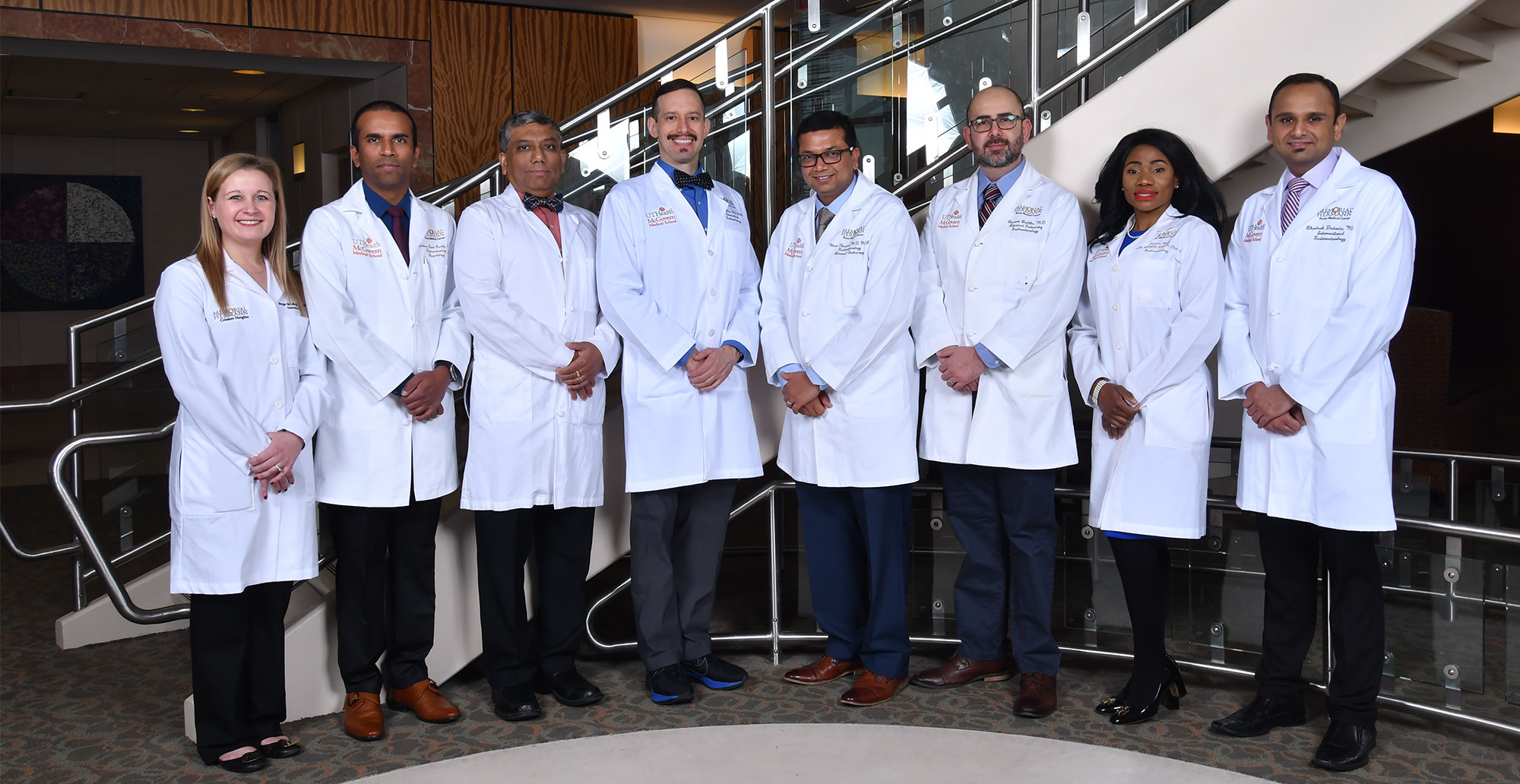 Bleeding risks of patients who underwent endoscopic feeding tube placement without stopping  antithrombotic therapy was found to be minimal following a retrospective study led by the McGovern Medical School's Division of Gastroenterology, Hepatology, and Nutrition. The research, "Bleeding Risk and Mortality Associated With Uninterrupted Antithrombotic Therapy During Percutaneous Endoscopic Gastrostomy Tube Placement," was published in the June 23, 2021 online issue of American Journal of Gastroenterology.
One of the most common endoscopic procedures, it is estimated 100,000-125,000 percutaneous endoscopic gastrostomy (PEG) tubes are placed in the United States each year, providing long-term nutrition or decompression.
Current guidelines recommend antithrombotic agents, used to reduce the risk of blood clots in patients receiving PEG tubes, be interrupted or bridged with agents with a shorter half-life due to bleeding risks.
"Antithrombotic therapy is often interrupted before the placement of a PEG tube because these therapies may increase the patient's bleeding. PEG has been known as a high-risk procedure for bleeding, but there has been limited data and evidence until now," explained lead author Nirav Thosani, MD, MHA, associate professor, and director of Center for Interventional Gastroenterology at UTHealth (iGUT), Department of Internal Medicine.
The study included 1,613 consecutive PEG tube procedures done over the years 2010-2016 at Memorial Hermann-Texas Medical Center (those receiving replacement PEGs not included). Of these patients, 1,540 patients (95.5%) received some form of uninterrupted antithrombotic therapy. Of these, 535 (34.7%) were on aspirin, 256 (16.6%) on clopidogrel, and 119 (7.7%) on both aspirin and clopidogrel. Subcutaneous heparin was uninterrupted in 980 (63.6%), intravenous heparin in 34 (2.1%), warfarin in 168 (10.9%), and direct-acting oral anticoagulation in 82 (5.3%) patients who overlapped on multiple drugs. Significant bleeding events, defined as requiring blood transfusion and/or surgical/endoscopic intervention, was observed in six of these patients – all of whom received heparin with, or without, aspirin. No clinically significant bleeding was noted in patients on uninterrupted aspirin, warfarin, clopidogrel, or direct-acting oral anticoagulation groups.
"We discovered minimal risk of significant bleeding associated with PEG placement in patients on uninterrupted antithrombotic therapy," Thosani said.
The overall complication rate was observed in 149 patients (9.23%) and there were 5 PEG-related deaths (.31%). The research included data regarding patient demographics, diagnoses, comorbidities, laboratory values, clinical outcomes, and antiplatelet agent/anticoagulant therapy. The analysis of factors did not find any statically significant predictors for the major complications.
"In a high-volume center such as Memorial Hermann-TMC, where PEG placement is performed by experienced gastroenterologists, uninterrupted antithrombotic regimens may be a prudent decision. A thorough discussion with the patient and family for shared decision-making is critical," Thosani said, adding that other large medical centers need to further study this topic to generalize these results.
Co-authors of the paper from the McGovern Medical School Division of Gastroenterology, Hepatology and Nutrition & Center for Interventional Gastroenterology at UTHealth (iGUT) include Shahrooz Rashtak, MD, assistant professor; Akhil Munjal, MD; Matthew Meriwether, MD; Eric Yoon, MD, resident; Andrew Herman, MD; Sara Ali, MD, gastroenterology fellow; Paul Haddad, MD, resident; Prithvi Patil, MS, research associate; Srinivas Ramireddy, MD, assistant professor; Ricardo Badillo, MD;  R. Thomas DaVee, MD, assistant professor; and Sushovan Guha, MD, PhD, professor. Co-author from the University of Arizona College of Medicine at Phoenix includes Bijun Sai Kannadath, MBBS, MS.
Caption: New findings from the Center for Interventional Gastroenterology at UTHealth show favorable outcomes for feeding tube placement with continuous antithrombotic therapy.
Written By Darla Brown, Office of Communications | August 3, 2021
---