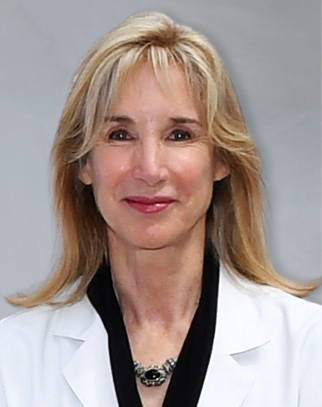 Professor, Infectious Disease
Biography
Barbara E. Murray, MD is the J. Ralph Meadows Professor of Medicine of the ID division. She is a 1969 cum laude graduate in mathematics from Rice University in Houston, Texas (selected as a Rice Distinguished Alumna in 2015), and graduated first in her class (Ho Din Award) from the University of Texas Southwestern Medical School in Dallas in 1973. She then spent 6 years training in Internal Medicine and Infectious Diseases at Harvard Medical School's Massachusetts General Hospital in Boston, followed by 6 months in Thailand conducting research at the Armed Forces Research Institute of Medical Sciences. She joined the faculty at McGovern Medical School at The University of Texas Health Science Center at Houston (UTHealth) as an assistant professor in 1980 and became Professor in 1990, Director of the Division of Infectious Diseases in 1995, and the J. Ralph Meadows Professor in 2003.
Dr. Murray is a nationally and internationally recognized expert in antibiotic resistance, enterococci and enterococcal infections, and bacterial pathogenesis. She conducts NIH funded basic and translational research (including a prestigious 10 year MERIT award), has served on numerous NIH committees, DSMBs and study sections, including as past Chair of the NIH Recombinant DNA Advisory Committee, as well as on the FDA's Anti-Infectives Advisory Committee; she has also served as a consultant to the pharmaceutical industry, to the European Food Safety Authority and to the EU's Innovative Medicine's Initiative. She has been active in professional societies including serving on the Program Planning Committee of the American Society of Microbiology's ICAAC meeting for 9 years and as the chair for 3 years; as an editor of Antimicrobial Agents and Chemotherapy, a journal published by the American Society of Microbiology (10 year term); on the Program Committee of the European Congress of Clinical Microbiology and Infectious Diseases (ECCMID); and she is a past Secretary, Treasurer and President of the Infectious Diseases Society of America and is currently she is currently chair of the IDSA Antimicrobial Resistance Committee. Dr. Murray is a frequent visiting professor at other medical schools and a frequent invited speaker at national and international meetings  She received the IDSA Alexander Fleming Award for lifetime achievements in 2017.
Dr. Murray's laboratory's broad interests involve the genetic and biochemical mechanisms of resistance to antibiotics and bacterial pathogenicity, particularly relating to enterococci, and molecular epidemiologic typing. Recent acquisition of antibiotic resistance traits have led enterococci to be called antibiotic resistant "super bugs" because of the lack of commercially available effective antibiotics. Work in her laboratory has included the first description of enterococci producing beta-lactamase and of enterococci with high-level resistance to all aminoglycosides. Work in pathogenicity, funded by NIH grants, has been directed towards defining the enterococcal factors that contribute to infection, generation of isogenic mutants for studies of virulence, testing the potential protective effect of antiserum, the first identification of genes of Enterococcus faecalis and of E. faecium encoding adherence to extracellular matrix proteins and identification and characterization of an E. faecalis polysaccharide biosynthesis gene cluster of E. faecalis her group identified. Her group described the first E. faecalis and E. faecium pili and showed the importance of these structures to biofilm formation and experimental endocarditis and, subsequently, their importance in experimental urinary tract infection. More recent work on E. faecium has studied various aspects of the distinct clades and the mechanism for high-level ampicillin resistance. There are active collaborations between her laboratory and the faculty in the Department of Microbiology and Molecular Genetics, the Center for Infectious and Inflammatory Diseases of TAMU, UT's Institute of Molecular Medicine and with the Center for Antimicrobial Resistance and Microbial Genomics. Her research has resulted in approximately 300 papers in peer-reviewed journals, as well as many reviews and editorials.  She also writes for UpToDate, Harrison's Textbook of Internal Medicine, and Mandell's Principles and Practice of Infectious Diseases.
Education
Medical Degree

University of Texas Southwestern Medical School, Dallas, TX

Residency

Massachusetts General Hospital, Boston, MA

Fellowship

Massachusetts General Hospital, Boston, MA

Fellowship

Harvard Medical School, Boston, MA
Areas of Interest
Research Interests
Enterococci
Publications
Board Certifications
American Board of Internal Medicine
Subspecialty Board of Infectious Diseases