Past Events
Nov 10, 2022: Our follow up Medicine and Society Dialogues discussion about the exit of women physicians from the field involved a broader discussion of how burnout is fueling the exit of healthcare workers broadly. and what institutions must do to address this challenge. The discussion was guided by the op-ed from the Surgeon General: Confronting Health Care Worker Burnout and Well-Being. N Engl J Med 2022; 387:577-579. DOI: 10.1056/NEJMp2207252
---
May 3, 2022: A Medicine and Society Dialogues discussion inspired by the Harvard Business Review article entitled: Why So Many Women Physicians are Quitting (https://hbr.org/2022/01/why-so-many-women-physicians-are-quitting).
---
Feb 16, 2022: We organized another Medicine and Society Dialogues about the appropriate use of Race/Ethnicity in the beginning of clinical case presentations. This event was well attended by members within and outside the IM department prompting thoughtful discussion about this ubiquitous practice in medicine and its role. The discussion was guided by the article: Brett, SA and Goodman CW. First Impressions – Should We Include Race or Ethnicity at the Beginning of Clinical Case Presentations? N Engl J Med. 2021;385(27):2497-2499. DOI: 10.1056/NEJMp2112312
---
September 29, 2021: Another Medicine and Society Dialogues event took place addressing healthcare worker burnout in light of the ongoing COVID-19 surge and the need for productive dialogue about vaccination.
---
June 10, 2021: DEI council continued the Medicine and Society Dialogues series with a discussion addressing demographics of immigrants in the US, unique health challenges faced by undocumented immigrants, as well as individual-level and systems-level advocacy suggestions to support undocumented immigrants and their families.
---
April 8, 2021: Medicine and Society Dialogues discussion regarding equity issues related to trainees with disabilities and approaches for disability-inclusion practices within our institution. Discussion guided by the NEJM article: Rastogi, S. Establishing Equity in Medical Education — Supporting Clinical Trainees with Disabilities. N Engl J Med 2021; 384:885-887. DOI: 10.1056/NEJMp2035279.
---
Feb 11, 2021: COVID-19 Vaccines – Road to Equity. Follow up Medicine and Society Dialogues discussion about COVID-19 vaccines. This widely attended lecture by individuals from departments outside IM, the School of Public Health. and the Office of Diversity centered around emerging inequities in COVID-19 vaccine uptake. We brainstormed various strategies to address the issue including intentional community engagement; targeted messaging; diverse, context-specific approaches that consider structural barriers; transparency in communication; and the need for medical institutions and providers to enhance their trustworthiness.
---
Feb 4, 2021: Grand Rounds lecture by guests from Harvard Medical School entitled: Dismantling Racism in Medical Education: Diversity is not Enough. Provided literature review highlighting evidence of structural racism in medical education and strategies to combat racism while promoting equity and inclusion in the learning environment.
---
Nov 17, 2020: Medicine and Society Dialogues discussion about challenges and health disparities faced by gender minorities as well as strategies for providing gender affirming care and creating more inclusive spaces for learners. Liszewski W et al. Persons of Nonbinary Gender – Awareness, Visibility, and Health Disparities. N Engl J Med. 2018; 379:2391-2393. doi: 10.1056/NEJMp1812005
---
Sept 30, 2020: In light of new trials for COVID-19 vaccine, DEI council hosted a Medicine and Society Dialogues discussion to address larger issue of limited minority participation in research trials, including historical context, challenges, and potential solutions (broadly and specific to our institution). Jaklevic MC. Researchers Strive to Recruit Hard-Hit Minorities Into COVID-19 Vaccine Trials. JAMA. 2020;324(9):826-828. doi: 10.1001/jama.2020.11244
---
July 30, 2020: Inaugural Medicine and Society Dialogues meeting bringing together faculty, staff, and trainees to discuss various ways systemic racism manifests in healthcare and strategies for minimizing its impact. Discussion was guided by an NEJM perspective piece (Evans MK, Rosenbaum L, Malina D, Morrissey S, Rubin EJ. Diagnosing and Treating Systemic Racism. N Engl J Med. 2020;383(3):274-276. doi: 10.1056/NEJMe2021693).
---
June 4, 2020: Hosted town hall to facilitate dialogue among IM residents and faculty in acknowledging root cause of nationwide protests against police brutality and racial inequalities. Outcome was a commitment by residency program leadership to create relevant curriculum for trainees addressing racial justice, diversity, equity, and inclusion in medicine.
---
Feb 14, 2020: Diversity panel of residents, fellows and faculty convened to showcase real life examples of how diversity, broadly defined, in the healthcare environment improves patient care.
---
Jan 9, 2020: IM Department co-sponsored with the Pediatrics Department and Office of Diversity and Inclusion a second-look diversity dinner for residency applicants.
---
Oct 24, 2019: The DEI council kicked off the first social/networking event, which brought together numerous staff, students, residents, fellows and faculty across the Department.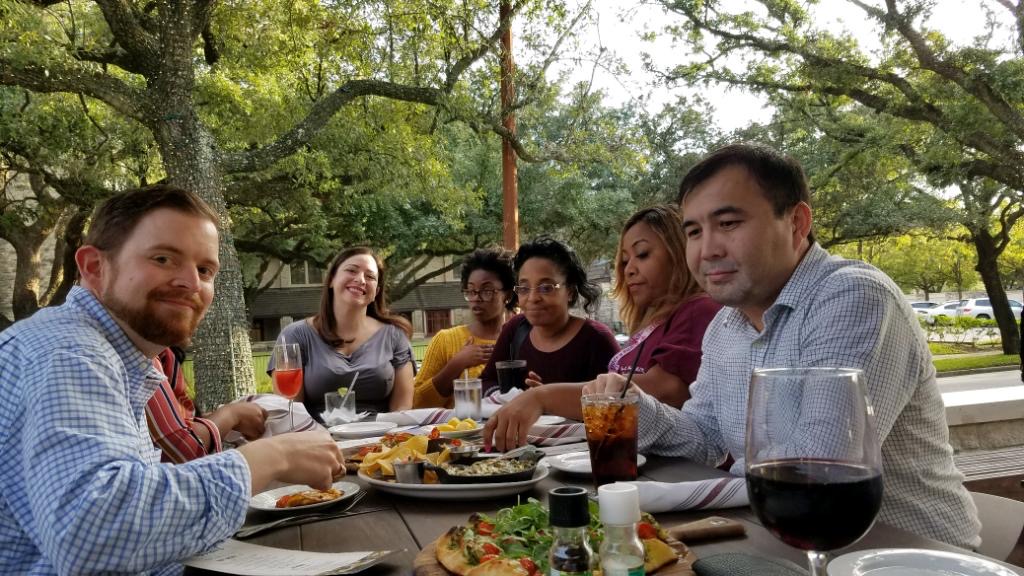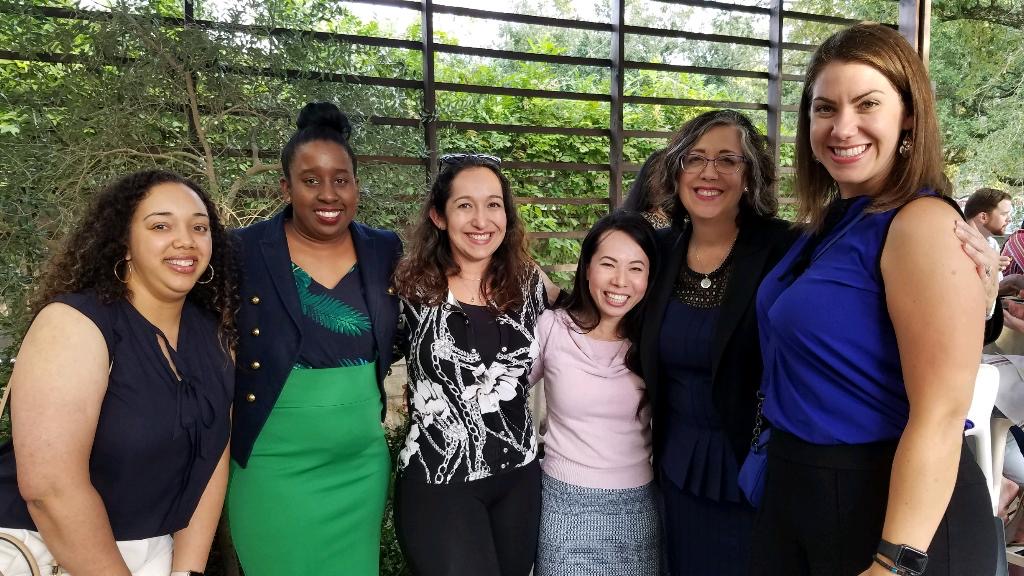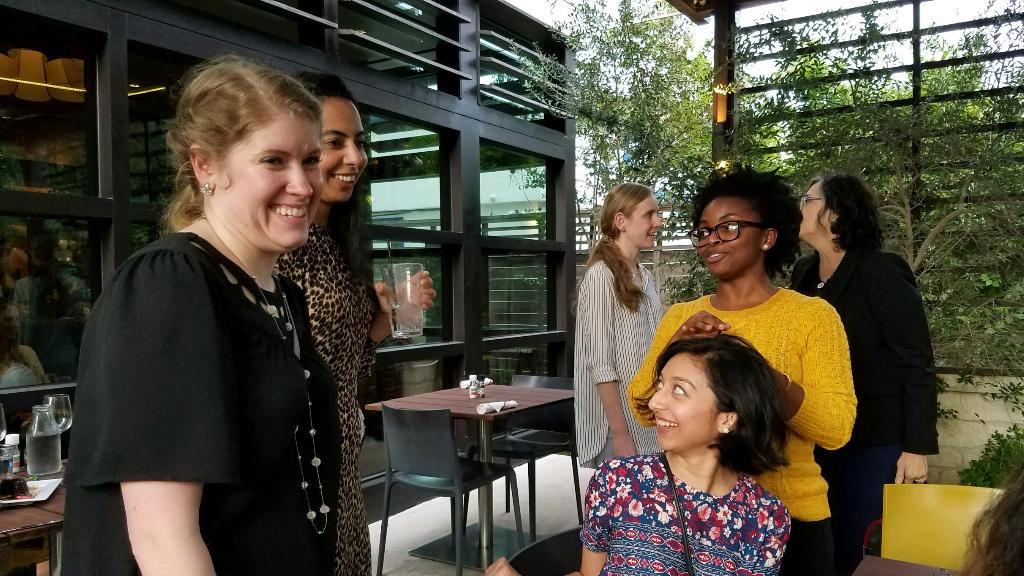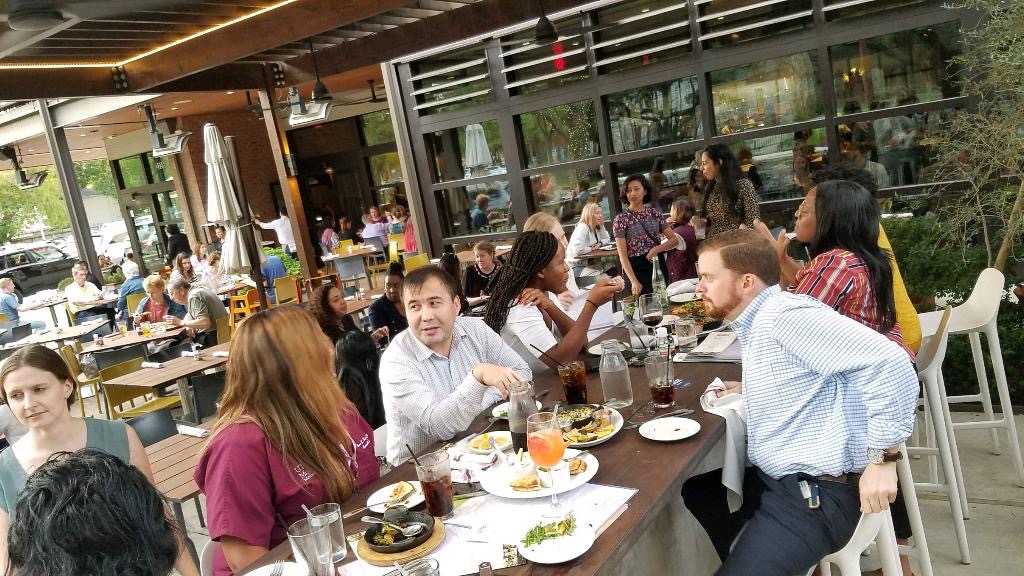 ---