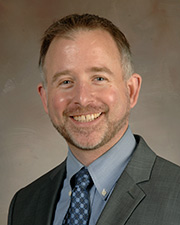 Associate Professor, Gastroenterology, Hepatology And Nutrition
Biography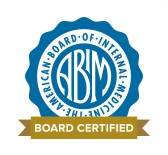 Dr. Scott Armond Larson received his Ph.D. in Biomedical Sciences from the University of Texas Medical Branch (UTMB) Galveston, TX in 2004. He graduated medical school from the University of Texas Health Science Center in San Antonio, TX in 2008. He completed his Internal Medicine residency at the Mayo Clinic in Rochester, MN. He finished fellowship in Gastroenterology from UTMB in 2014. He was a faculty member at UTMB prior to joining UTHealth McGovern Medical School in 2017, as Assistant Professor of Medicine. He is the Medical Director of the Division of Gastroenterology at the Lyndon B. Johnson General Hospital. He is committed to training the next generation of physicians and plays an active role in the clinical education of medical students, Internal Medicine residents, and Gastroenterology fellows.
Dr. Larson is trained in GI procedures including Upper Endoscopy, Colonoscopy, Capsule Endoscopy, SmartPill™ motility testing, Hydrogen Breath Testing, and High Resolution Esophageal Manometry. He provides comprehensive care for patients with gastrointestinal as well as liver issues.
He has presented research at national meetings for the American College of Gastroenterology and Digestive Disease Week. He was chosen as the winner of the American Society of Gastrointestinal Endoscopy Community Awareness Award- creating an educational public awareness video on colon cancer screening. Dr. Larson is dedicated to his local communities and is an active member of the Harris Health System colorectal cancer prevention project, to improve screening and diagnostic follow-up among Harris Health patients.
Dr. Larson enjoys family activities, traveling, hiking, fishing, and gastronomy.
Education
Medical Degree

University of Texas Health Science Center in San Antonio, TX

Ph.D.

Biomedical Sciences, University of Texas Medical Branch (UTMB), Galveston, TX

Residency

Internal Medicine, Mayo Clinic in Rochester, MN

Fellowship

Gastroenterology, University of Texas Medical Branch (UTMB), Galveston, TX