Benign Hematology
The Benign Hematology team in the Division of Hematology/Oncology at The University of Texas Health Science Center at Houston (UTHealth) provides comprehensive, patient-centered care for patients diagnosed with various blood disorders.
Mission
The Benign Hematology team's mission is to:
Provide high-quality, personalized medical care to patients diagnosed with, suspected of having, or at high risk for adult patients with blood disorders as part of a well-coordinated, multidisciplinary plan to improve and sustain quality of life
Educate current and future health care providers and general practitioners on various aspects of blood disorders
Contribute to advances in biomedical research in the areas of prevention, screening, and treatment of blood disorders
Promote good health in our community through collaborations with physicians and local leaders and patient advocacy groups
Services Offered
Our team of highly skilled physicians and allied healthcare professionals provides consultation and management in both the outpatient and inpatient setting at Memorial Hermann TMC.
We provide comprehensive care through collaboration with Family Medicine and Pediatrics and includes multidisciplinary tumor board conferences and coordination of care through the Memorial Hermann Cancer Center for the treatment of disorders such as sickle cell disease, platelet abnormalities, thrombosis, bleeding and clotting disorders, and others. Enrollment in clinical trials is reviewed with interested patients.
---
UT Physicians Comprehensive Sickle Cell Center
The UT Physicians Comprehensive Sickle Cell Center offers outpatient services including an infusion center, transcranial doppler ultrasonography, pulmonary services and accepts urgent walk-ins for pediatric and adult patients living with sickle cell disease.
The Comprehensive Sickle Cell Center is designed to care for families with this inherited blood disorder lifelong supportive and acute care, with a staff of subspecialists, social services, and behavioral health services available, as well as a full suite of private infusion and treatment rooms for patients undergoing pain crises.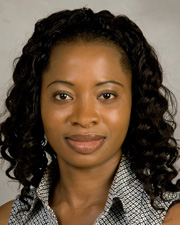 Modupe Idowu, MD, Director
Lubna Kaissi
Simon Onuegbu, ANP
Lino Chien, FNP
---
UT Physicians Gulf States Hemophilia and Thrombophilia Center
Comprehensive clinic for adult and pediatric patients with bleeding and clotting disorders, such as factor deficiencies, Von Willebrand disease, platelet abnormalities, venous thromboembolism, and thrombosis related to pregnancy and autoimmune disorders.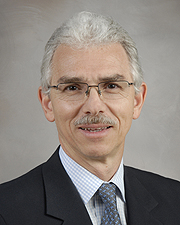 Miguel A. Escobar
---
Other Faculty
Binsah George