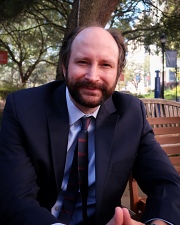 January 5, 2023
Center director discusses professional identity formation
Education toward professionalism is more than being skilled and knowledgeable. It requires a lifelong transformational change in how we think, act, and feel as doctors. This professional formation (Turning Pro) is shaped by the community in which we are surrounded….
---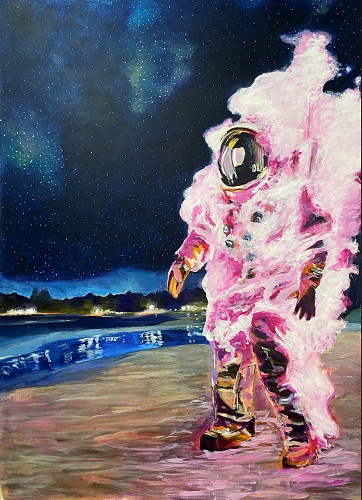 ---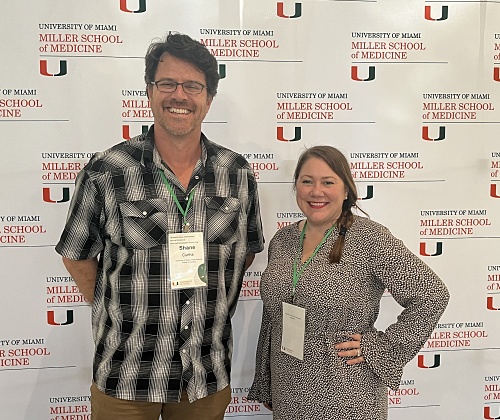 November 16, 2022
Center members present poster on health policy education
In early November, Jessica Wise, MPH, PhD Candidate, and Shane Cunha, PhD, presented a poster about the Virtual Interprofessional Policy Simulation, an innovative health policy educational activity, at the 2022 International Conference on the Future of Health Professions Education at…
---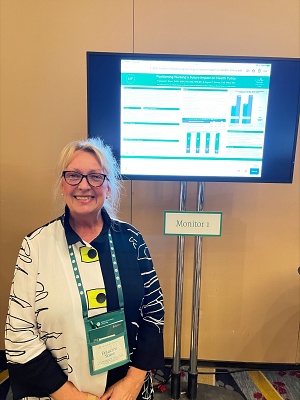 October 29, 2022
McGovern Center members present poster on health policy learning in nursing
Associate faculty member, Francine K. Snow, DrPH, MSN, RN-BC, and senior program coordinator, Angela P. Gomez, EdD, MBA, MS, collaborated to share findings from the first year of Healthcare Policy for Health Professionals (HP2), UTHealth Houston's Quality Enhancement Plan. The…
---
July 21, 2022
Spector returns for Arts & Resilience
The McGovern Center for Humanities and Ethics welcomes back Laura Spector for a summer event of its Arts & Resilience Program, July 28. Spector, a fellow of the New York Foundation for the Arts, will present her workshop Drawing for…
---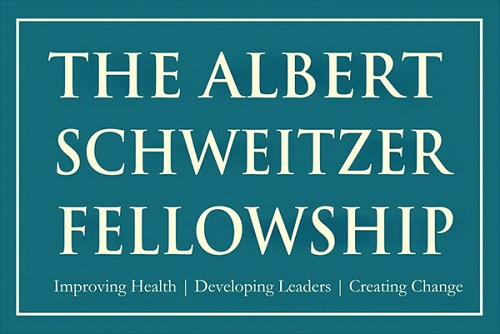 June 10, 2022
Medical Humanities students named Albert Schweitzer Fellows
Congratulations are in order to Miguel Bonilla Moreno, Patricia Marie Guzman, Isabel Kilroy, and Sanjna Tripathy. All four students are members of the Center's Medical Humanities Scholarly Concentration and were recently named as part of the 2022-2023 class of the…
---
May 26, 2022
Congratulations to Renee Flores
The McGovern Center congratulates Renee Flores, MD, MHSA, FACP, EdD, for her recent graduation from the University of Houston with a Doctor of Education in Professional Leadership for Health Science Education. Flores completed a doctoral thesis, entitled "Influence of Implementation…
---
May 16, 2022
Sarah Syed places 3rd at TEACH-S Educational Symposium
The 2022 TEACH-S Educational Symposium, which centered on "The Power of the Learning Environment," was held on May 12. Presenters gave talks, offered workshops, and shared posters. Sarah Syed, MD, a 2022 McGovern Medical School graduate, placed third in the…
---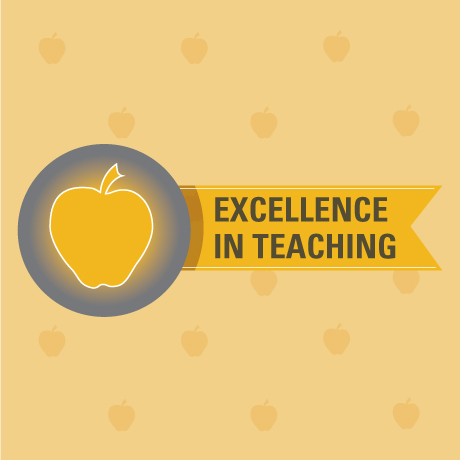 May 5, 2022
Keisha Ray awarded for teaching excellence
Congratulations are in order for Keisha Ray, PhD, who has received the 2022 Dean's Teaching Excellence Award. Other faculty of McGovern Medical School also received this honor and are listed here.
---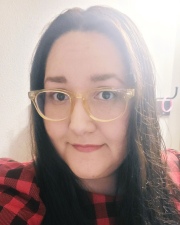 May 4, 2022
Congratulations to Angela Gomez
The McGovern Center extends its congratulations to Angela Gomez, EdD, MBA, MS, who graduated this week with a Master's of Science in Educational Research from Georgia State University. She pursued the program, offered by the Department of Educational Policy Studies,…
---