Ganesh Lab Profile & Members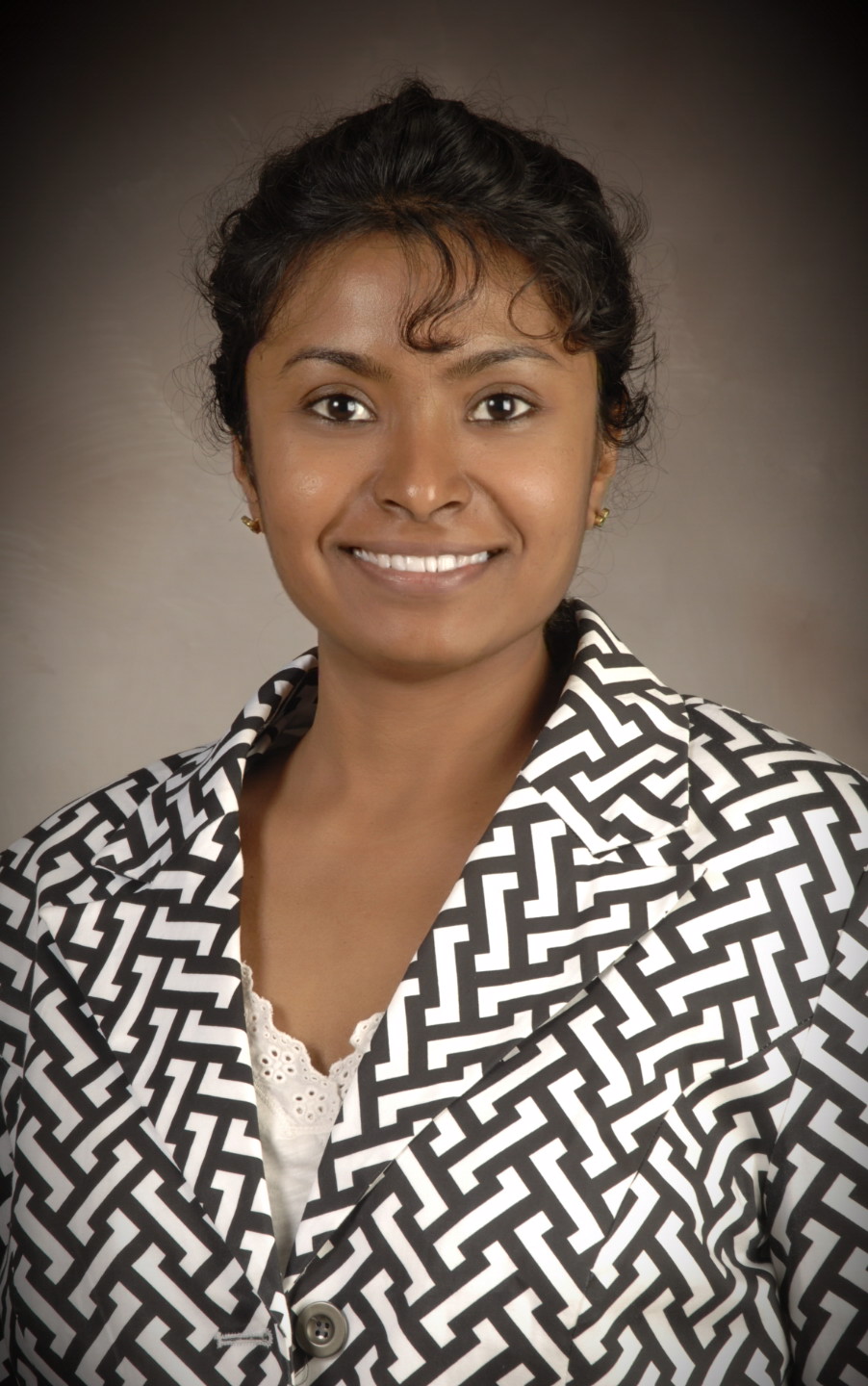 Bhanu Priya Ganesh Ph.D., Assistant Professor
Education & Training
B.S. Life Sciences and Bio-Informatics – ADU, India
M.S. Biotechnology – University of Ulster, United Kingdom
Ph.D. Gastrointestinal Microbiology – DlfE-Potsdam, Germany
Areas of Interest
Clinical interest: intrinsic connection between vascular diseases and exacerbation of gut inflammation
Research interest: inflammation, microbiology, brain-gut axis, histamines, Cerebral Amyloid Angiopathy (CAA), microglia and macrophages.
Research Information
My research focus mainly on the role of microbiome on stroke, hypertension, cerebral amyloid angiopathy, AD and other aging related diseases. The long-term goal of my research is to elucidate the role of intestinal microbiome in interfering with intestinal epithelial homeostasis causing onset and activation of chronic inflammation with respect to neurodegenerative diseases associated with aging. Throughout my career, my research has been focused on intestinal inflammation with respect to the role of gut microbiota in pathogenesis of inflammatory diseases. Additionally, I am interested in how microbiota can be beneficially manipulated for better health outcomes.
Currently, my research is focused on the "BRAIN-GUT Axis". We are investigating how the interaction of the microbiome and their secretory products on modulating physiology of brain in diseases of age. I have been involved in the development of novel germ-free rodent models that help us understand the interaction between single or multiple known bacterial species and their secretory products on shaping intestinal epithelium and beyond. I have used germ-free mouse models extensively to investigate the effects of both pathogenic or beneficial (probiotic) bacteria in understanding the role of different bacteria in gut homeostasis. In addition, I am looking at the interactions between the microbiome and its secretory products on modulating goblet cell physiology of mucus synthesis. I hope to identify the changes in mucosal modifications, including the immune response with respect to dysbiotic gut microbiome as possible biomarkers in predicting aging related diseases at an earlier stage.
---
Pilar Blasco Conesa, Ph.D. – Research Assistant III
Education and Training
B.S. in Biology, University of Valencia (Spain), 2004
M.S. in Environmental Health, University Menendez Pelayo (Spain), 2005
M.S. in Biodiversity, Conservation and Evolution, Universidad de Valencia (Spain), 2009
Ph.D. in Biodiversity, Conservation and Evolution, University of Valencia (Spain), 2017
Areas of Interests
Clinical Interest: Alzheimer's disease, neurology.
Research Interest: Brain-gut axis, microbiome, microscopy, inflammation and aging.
Hobbies & Interests
Traveling, reading, refurbishing antique furniture, yoga, nature, and photography.
---
Tushar Kanti Das, Ph.D. – Postdoctoral Research Fellow
Education and Training
B.S. in chemistry, University of Calcutta (India), 2005
M.S. in Biotechnology, Berhampur University (India), 2008
Ph.D. in Biomedical Sciences, Universiti Brunei Darussalam (Brunei), 2017
Areas of Interest
Clinical interest: Alzheimer's Disease, Neurodegenerative Diseases
Research interest: Gut-Brain Axis, microbiome and cell signaling
Hobbies & Interests
Cooking, traveling and photography
---
Janelle Korf, B.S. – MD/Ph.D. Graduate Research Assistant
Education and Training
B.S. in Microbiology and Infectious Diseases, The University of Texas at Austin, 2016
M.D/Ph.D. University of Texas Health Center at Houston Graduate School of Biomedical Sciences (2017-2025)
Areas of Interests
Neurology, Pediatrics, Infectious Diseases
Research Interest
Microbiology, Brain-Gut Axis, Microbiome, Microscopy
Research
Despite our increasing understanding of the fundamental role that the microbiome plays in moderating immune responses, there are still many circumstances in which its importance is overlooked and potential avenues of intervention are completely unexplored. Neonatal hypoxic ischemic encephalopathy (n-HIE) accounts for 23% of infant mortality worldwide and affects 0.7-1.2 million infants annually. Amongst those who survive the initial injury rates of disability remain high throughout life. Despite the high disability burden associated with survival after n-HIE, there are very few preventative or protective treatments available for infants after an HIE event. Due to my long standing interest in microbes and recent evidences showing that microbiota can be orchestrated beneficially to treat diseases, as my thesis project, I will elucidate the role of microbiome in n-HIE conditions. Interestingly, we are seeing that intestinal microbiome plays a major role in neurological disease outcomes. We are working on investigating the causative effect of n-HIE on gut pathologies and how therapeutic interventions at the level of the microbiome can decrease the body's systemic inflammatory response and improve neurological outcomes. I will define pathways by which this is accomplished and identify key microbial derived factors that could be used as a therapy for both short and long term benefits.
Hobbies & Interests
Art, Hiking, and Gardening