Infusion Center
The UTHealth Houston Neurosciences Infusion Center is a welcoming space, located in the Texas Medical Center. Here, patients receive personalized infusion care, including intravenous fluids and therapies to manage neurological conditions such as neuro-oncological diseases, various headache and pain management therapies, multiple sclerosis, neuromuscular and other neurological disorders.
Our team of experienced clinicians offers care and support to promote the best possible health outcomes. Patients receive personalized treatment plans and medical monitoring while undergoing infusion therapy. Infusions are performed in a clean, comfortable setting with reclining chairs, heated linens, complimentary refreshments, television, and Wi-Fi.
All prescribed therapies are administered by an experienced and certified infusion nurse who will work under the supervision of your referring physician. The nurse will have access to a physician to discuss status of patients' care if any questions arise during the patient's stay in the Infusion Center.
Medications administered include:
Acthar® Gel Injection
Avastin®
Cyclophosphamide
Depakote®
Dexamethasone
Dihydroergotamine (DHE)
Irinotecan
IV Immunoglobulin (IVIG)
Lemtrada®
Nivolumab (Opdivo®)
Ocrevus®
Reglan®
Remicade®
Rituxan® (rituximab)
Soliris®
Toradol®
Tysabri®
Zofran®
Infusion Center Services
Our team offers comprehensive service and monitors each patient's care plan closely.
The Infusion Center provides infusions of prescribed medications, including those for chemotherapy treatment, neurological treatment, and hydration therapies. We will also oversee, as needed, maintenance of a central-line catheter, outpatient therapy, and many other FDA-approved parenteral medications.
Benefits of Infusion Center Care
At the UTHealth Houston Neurosciences Infusion Center, a physician oversees each care plan, and the care team remains consistent, allowing for streamlined communication. Medications will be provided in a timely manner, their effectiveness will be closely monitored, and treatments will be adjusted as needed.
Our care team will also work with you to ensure your labs are completed as soon as possible – typically within 72 hours of your scheduled infusion day. Our team will also prepare and administer prescribed medications, supplies, and equipment.
Patients can also be taught to self-administer medication for use at home, when indicated.
Collaboration with Referring Physicians
Throughout the evaluation and treatment process, referring physicians are kept informed about patient progress, and we encourage continued communication about a patient's plan of care.
To refer a patient or to schedule an appointment, call the UTHealth Houston Neurosciences Infusion Center at (713) 486-7760.
UTHealth Houston Neurosciences Infusion Center
6400 Fannin, Ste. 2295
Houston, TX 77030
P: (713) 486-7760
F: (713) 500-0884
Email: neuro.referralteam@uth.tmc.edu
Related Conditions
Contact Us
At UTHealth Houston Neurosciences, we offer patients access to specialized neurological care at clinics across the greater Houston area. To ask us a question, schedule an appointment, or learn more about us, please call (713) 486-8000, or click below to send us a message. In the event of an emergency, call 911 or go to the nearest Emergency Room.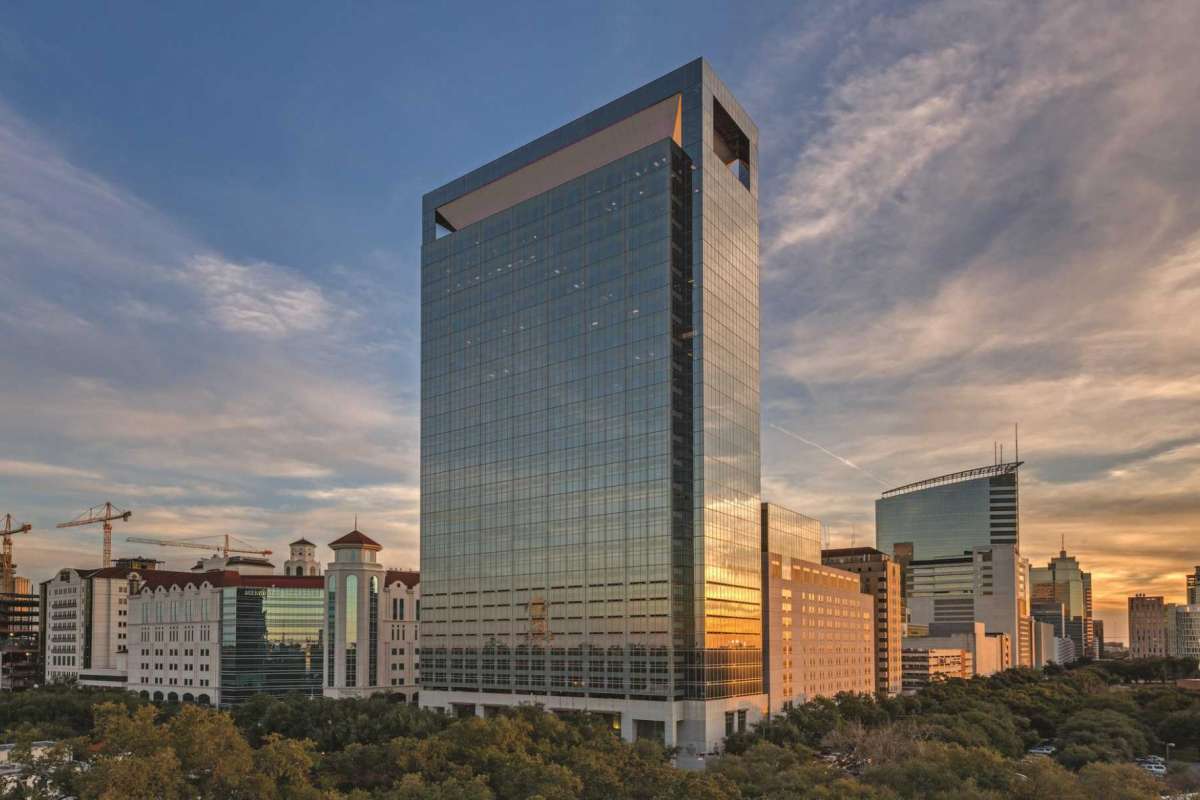 UTHealth Houston Neurosciences Infusion Center
Memorial Hermann Medical Plaza
6400 Fannin, Ste. 2295
Houston, TX 77030
P: (713) 486-7760
F: (713) 500-0884