April 06, 2017
Hello,
Time for another update on what's been happening behind the scenes at McGovern Medical School and in our community.
Many of you attended the town hall hosted by UT System Associate Vice Chancellor for Leadership Development and Veterans Affairs Tony Cucolo at the medical school, which was part of his tour of all of the UT System campuses. Giving us an update on System priorities, Tony explained the chancellor's goal of scaling our collective strengths and improving collaboration. He encouraged us to learn more about Chancellor William McRaven's Quantum Leaps, which he characterized as the "operational drivers" of the strategy.
Anne Neeson is the newly named executive vice president and CEO of the Memorial Hermann Foundation, who joins the foundation from the United Way, where she served as vice president for donor relations. It was a pleasure to meet with her to discuss joint fundraising opportunities for our institutions. As you know, we have compelling stories to tell and endless needs for funding.
I am a now a member of the Houston March of Dimes (MOD) Board and was delighted to have dinner with the board and MOD's new national president, Stacey Stewart. Stacey has Atlanta roots – her mother once ran for mayor! I look forward to her return to Houston as she helps us celebrate the launch of our perinatal safety center, led by Dr. KuoJen Tsao, associate professor of pediatric surgery.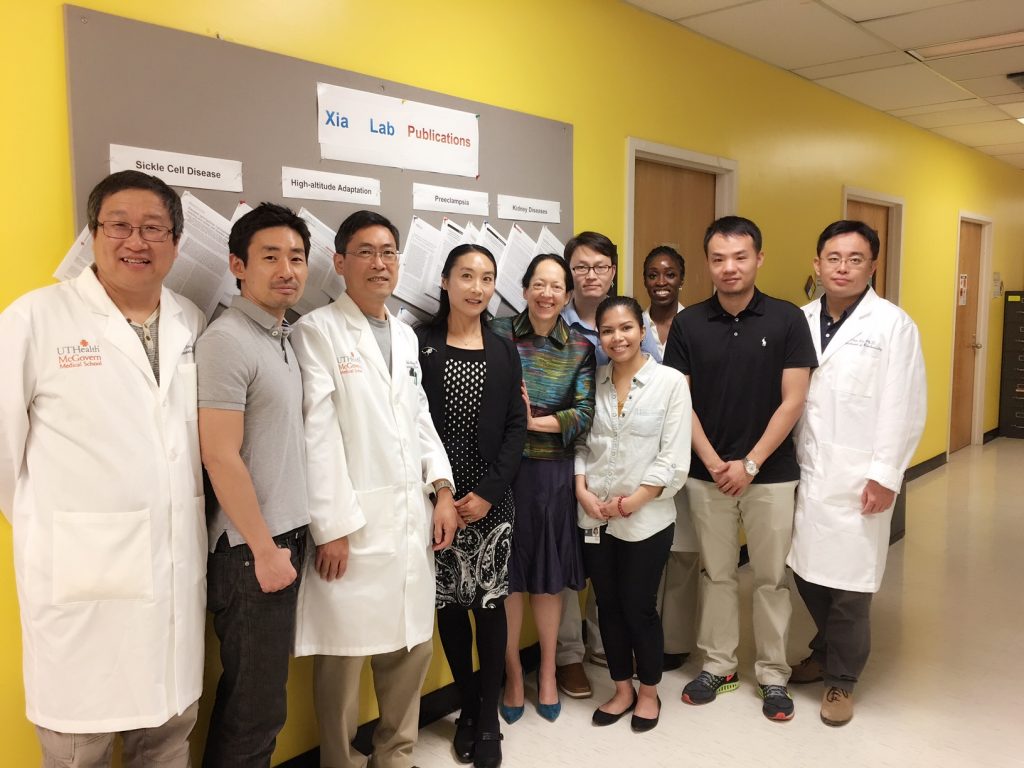 I have been touring labs of our investigators to learn more about their day to day on the ground work.  I had the pleasure of touring Dr. Yang Xia's lab. Dr. Xia, professor of biochemistry and molecular biology, is an outstanding scientist who studies how the lack of oxygen and blood supply leads to tissue damage and organ dysfunction. Dr. Xia leads a wonderful group, and the excitement in her lab is palpable.  She is also one of our five recently named McGovern Scholars.  The others are Drs. Vasanthi Jayaraman, Scott Lane, Jun Liu, and William Margolin.
I had the opportunity to take a deep dive into our telemedicine program for stroke. I met with Dr. Teddy Wu, assistant professor of neurology and the program's energetic and very knowledgeable leader. This exciting program brings valuable medical resources to those who need it most—where it is most accessible—close to home.  We will hear more about telemedicine in the years to come and more about Dr. Wu.
I attended my first Council of Dean's meeting of the Association of American Medical Colleges (AAMC).   The meeting introduced me to other deans, including the relatively small club of women deans.  The agenda included very timely and interesting presentations, including one by Bill McInturff, co-founder of Public Opinion Strategies. He spoke on the future of healthcare in the context of the 2016 election and the future of the Affordable Care Act.  I also had the pleasure of meeting UTHealth's former president Dr. Larry Kaiser, when I happened to sit next to him at a session.
At the invitation of Dr. Ben Chu, president and CEO of Memorial Hermann Health System, President Colasurdo and I attended the Memorial Hermann Board meeting last week.  Dr. Colasurdo gave a wonderful update on UTHealth that was warmly received by the MH Board.
Our Department of Psychiatry and Behavioral Sciences held their first departmental retreat last Saturday, organized by Dr. Joao De Quevedo, professor and vice chair for Faculty Development and Outreach.  Dr. Jair Soares, department chair, opened the meeting with an overview of the department, highlighting activities and accomplishments in clinical care, teaching, and research and spending time thanking many on the faculty and staff.  He commented that the department reflects "great talent matched by collaboration and collegiality," the essence of a great department.
And our Development Board had its Spring Meeting, with President Colasurdo giving an update on UTHealth at lunch.  The day's featured speakers were Drs. Daniel Kim and David Sandberg, "Shaping the Future: Breakthroughs in Neurosurgery;" Drs. Walt Lowe, Ken Matthis, and Adam Freehand, "Running Ahead: Advances in Orthopedics;" and Drs. Bela Patel and Bob Murphy, "Saving Lives, Saving Health Care: How Biomedical Informatics is Transforming Health Care."  These outstanding talks underscored the importance of clinical excellence married to and changed by innovation and research.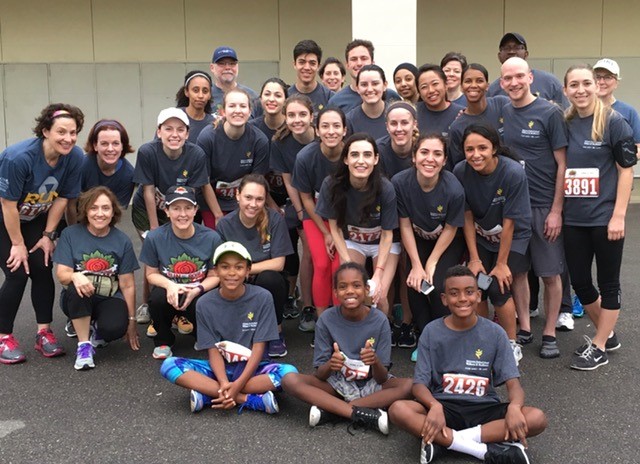 The highlight of my week was the 15th Run for the Rose.  Organized by the Dr. Marnie Rose Foundation, the run focuses attention on pediatric and adult brain cancer and raises funds for brain tumor research and other initiatives important to pediatric care.  Dr. Marnie Rose, a graduate of our medical school, was a pediatric resident when she was diagnosed with a rare brain tumor.  After her tragic death, her amazing family started the foundation in her honor.  The forecast of thunderstorms did not scare away the over 5,000 runners and walkers who attended the event, including a group of McGovern Medical students and others on our faculty and staff.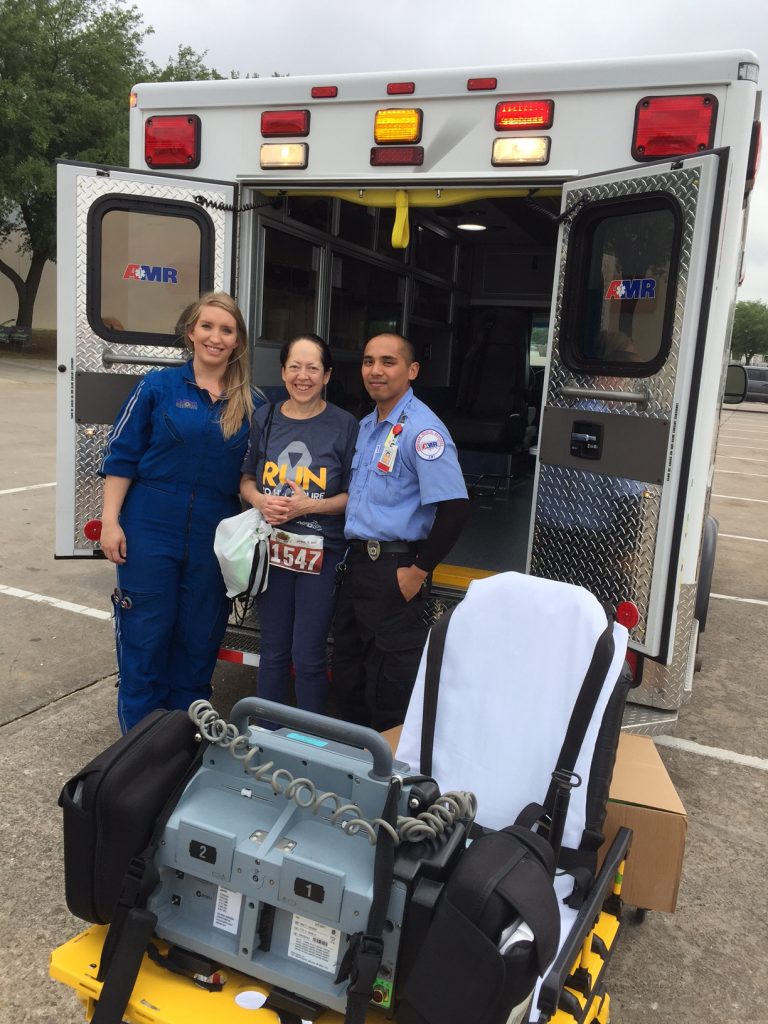 This week our school has been celebrating Spring Diversity Week with several events organized by our Office of Diversity and Inclusion.  The week opened with a keynote address by Dr. Georges Benjamin, executive director of the American Public Health Association.  Lex Frieden, professor of Biomedical informatics and Rehabilitation, presented a very moving history of the disability rights movement and the road to the Americans with Disabilities Act.  Other speakers included our own Dr. Tamika Cross and a panel on immigrant physicians with Drs. Amrou Sarraj, Yoshua Esquenazi, Daniela Ovadia Perla, Rajan Patel, and Jay-Jiguang Zhu.   A special thank you to Drs. LaTanya Love and Pedro Mancias for organizing the week's events.
Warm regards,
Barbara