Dr. Christina Mamalis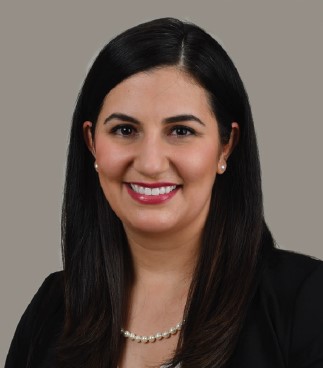 Ophthalmologist
Dr. Christina Mamalis is fellowship trained in cornea, anterior segment, and refractive surgery. Her clinical interests are in cornea transplantation, cataract surgery, ocular surface disease, and complex anterior segment repair. Dr. Mamalis is a magna cum laude graduate of Northwestern University in Evanston, Illinois.
She received her medical degree from the University of Utah School of Medicine in Salt Lake City in 2016 and completed residency training at the University of Utah Moran Eye Center Department of Ophthalmology, where she was chief resident. She went on to complete fellowship training at Baylor College of Medicine in Houston, during which she held clinical instructor appointments at the Michael E. DeBakey VA Medical Center and Ben Taub Hospital of the Harris Health System.Dr. Mamalis is an active member of the American Academy of Ophthalmology, the American Society of Cataract and Refractive Surgery, and Women in Ophthalmology.
She is an author of numerous peer-reviewed journal articles and abstracts, with research interests in refining the safety and efficacy of cataract and corneal surgery as well as optimizing surgical education for residents.
Collaboration with Referring Physicians
Physicians affiliated with the Robert Cizik Eye Clinic engage referring physicians in the care of their patients, keeping them informed about patient progress throughout the evaluation and treatment process. After a patient's treatment, referring physicians receive a summary and a plan for follow-up. Our physicians encourage continued communication about each patient.
Contact Us
At Robert Cizik Eye Clinic, we offer patients access to highly specialized eye and vision care. To ask us a question, schedule an appointment, or learn more about us, please call (713) 486-9400, or click below to send us a message. In the event of an emergency, call 911 or go to the nearest Emergency Room.