AAHKS Awards Brian S. Parsley, MD for Humanitarian Efforts
The American Association of Hip and Knee Surgeons (AAHKS) awarded Brian S. Parsley, MD of UT Ortho with the 2016 AAHKS Humanitarian Award at the AAHKS Annual Meeting in Dallas on November 11, 2016. Dr. Parsley was recognized for his humanitarian efforts with the Faith In Practice medical mission organization.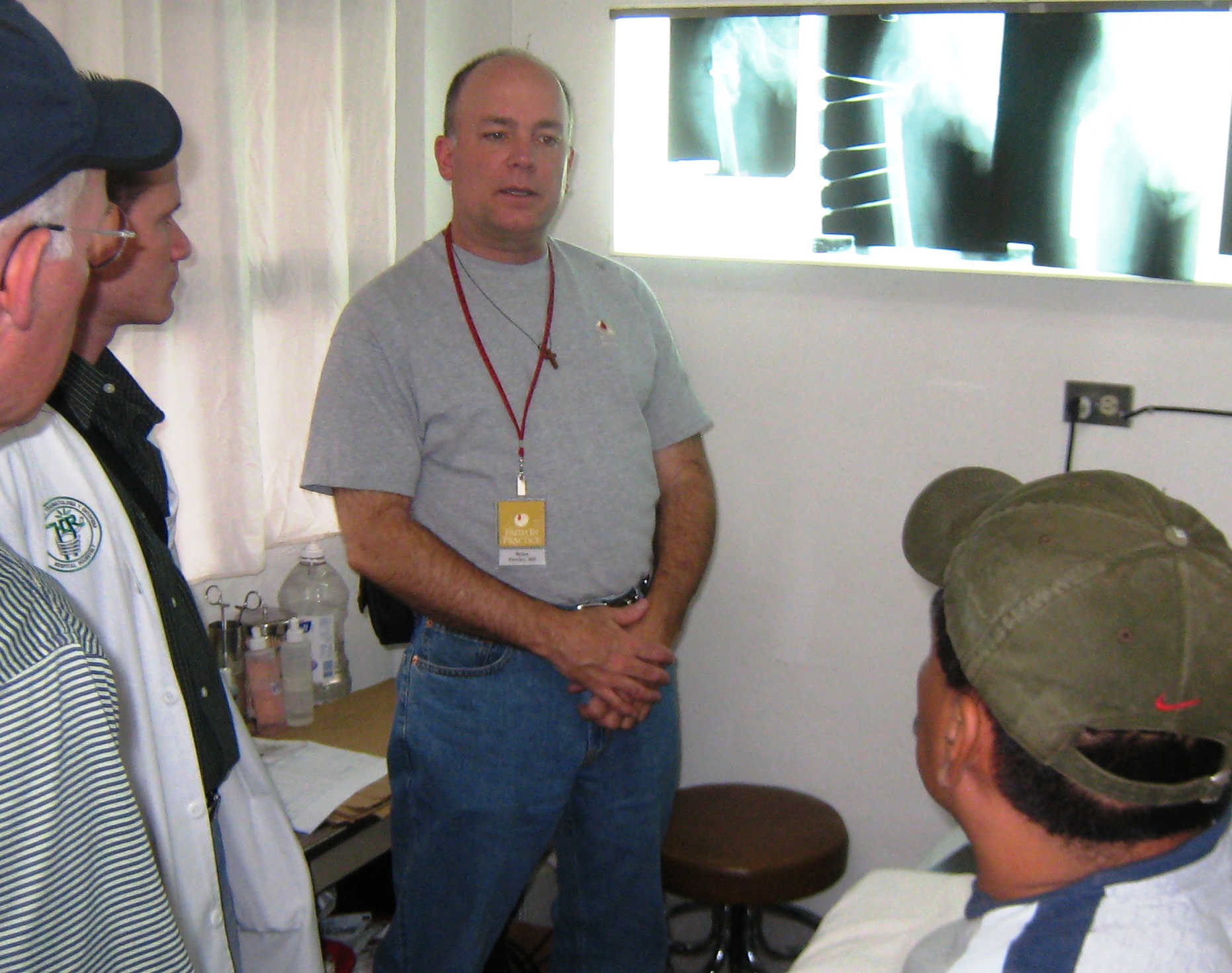 Dr. Parsley has served Faith In Practice for 20 years – completing 50 trips to provide surgical care to the poor of Guatemala. Some of his work includes co-leading screening clinics and surgical missions and securing donations of implants, supplies and medication. His accomplishments include serving as chair of campaigns to build five operating rooms at Los Obras Hospital in Antigua and expanding Hilario Galinda Hospital in San Felipe. Dr. Parsley currently serves on the Faith In Practice Board of Directors.
"Because of Dr. Parsley's commitment, compassion and talent, hundreds of Guatemalans are living productive lives, supporting their families and living joyfully," said Rev. Linda L. McCarthy, Faith In Practice President & CEO.
Click here to read more about Dr. Parsley's most recent patient story >>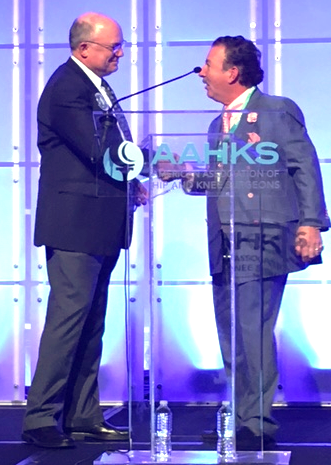 About the American Association of Hip and Knee Surgeons:
Established in 1991, the mission of AAHKS is to advance hip and knee patient care through education and advocacy. AAHKS has a membership of over 3,000 surgeons and other hip and knee health care professionals.
About Faith In Practice:
Faith In Practice is committed to serving the poor of Guatemala through short-term medical mission trips that take an integrated approach to care – striving to reach those in the greatest need. More than 1,200 medical professionals and support personnel from across the United States work beside nearly 900 Guatemalan volunteers who see more than 25,000 patients annually.