Diversity and Inclusion
We are very proud to introduce to you our diversity, equity, and inclusion panel. These amazing individuals came together from a variety of backgrounds to share their perspectives, experiences, and ongoing work to foster a diverse and inclusive environment within the department and support efforts that advance diversity, equity, and inclusion in the complex field of orthopedics.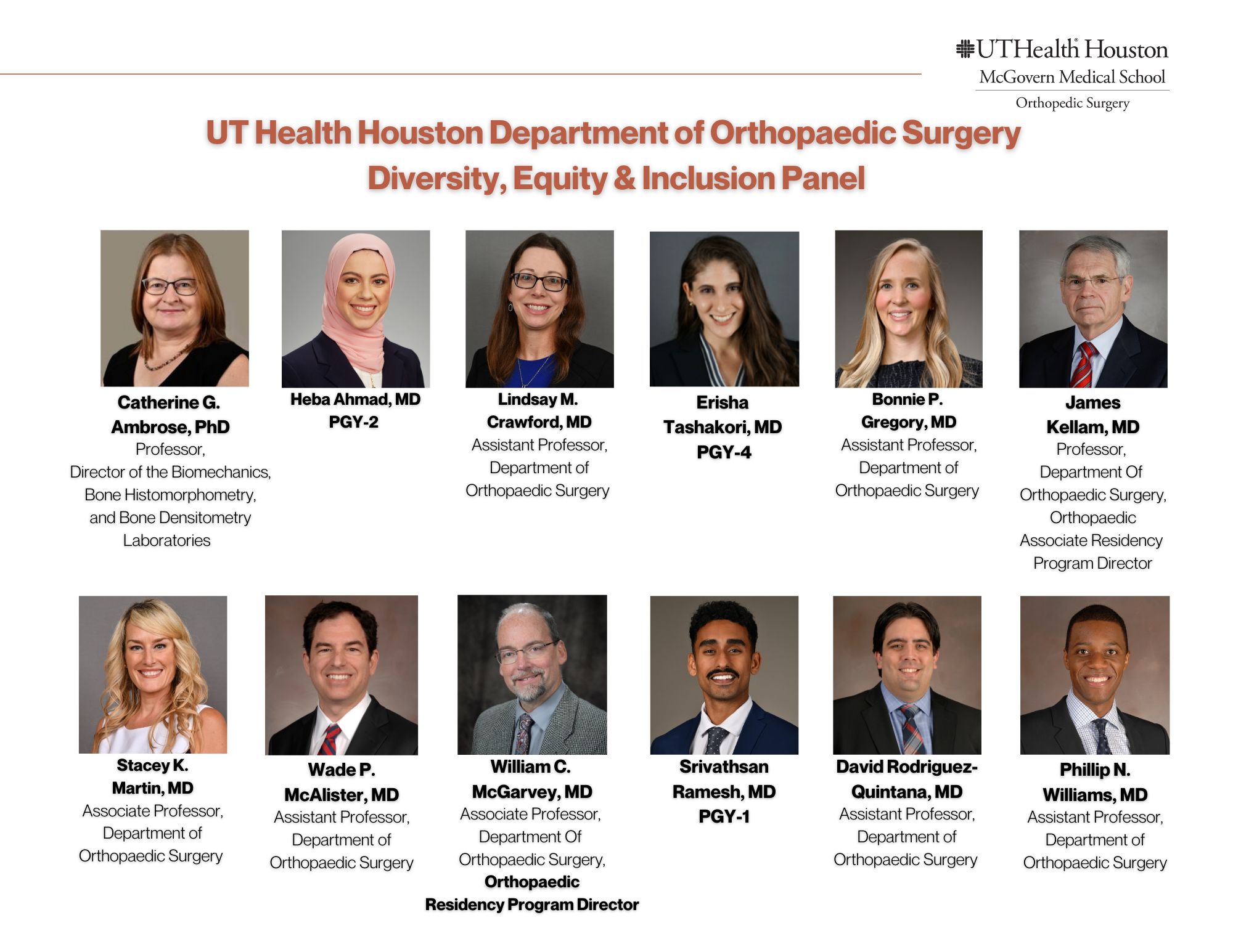 Objectives:
Build a department culture that advocates for all ethnicities, races, cultures, ages, abilities, sexual identities and religions.
Amplify support for all minorities within the department with initiatives focused on recruitment, retention and mentorship.
Provide a confidential and neutral environment to express concerns, resolve disputes, manage conflicts, and improve communication around diversity and inclusion issues that impact the members of our department.
Organize and facilitate resident and faculty training in diversity, equity and inclusion.
Promote delivery of unbiased care in our culturally diverse community.