Women's Faculty Forum honors Dr. Hecht
The Women's Faculty Forum honored four McGovern Medical School faculty with its 2019 Excellence Awards on Oct. 7 in the Fifth Floor Gallery.
Jacqueline Hecht, PhD, professor and Leah L. Lewis Distinguished Chair in Pediatrics, and Louise D. McCullough, MD, PhD, professor and Roy M. and Phyllis Gough Huffington Distinguished Chair in Neurology, won the Excellence in Research award. Shao Zhou, MD, associate professor of anesthesiology, earned the Excellence in Clinical Science award, and Rachael Sirianni, PhD, assistant professor of neurosurgery, was named Rising Star.
Upon receiving their award, each recipient was invited to give a short presentation on their career paths. Following the awards ceremony, the Women Faculty Forum held its annual Fall Networking Reception.
The Women's Faculty Forum was established to provide advocacy on behalf of the women faculty at McGovern Medical School and to provide networking and professional development opportunities. The organization recognizes and supports women through its annual awards program, career development offerings, and educations events. Co-chairs for the Women's Faculty Forum include Deepa Iyengar, MD, MPH, professor of family and community medicine, and Ruth Heidelberger, MD, PhD, professor and Frederic B. Asche Chair in Ophthalmology.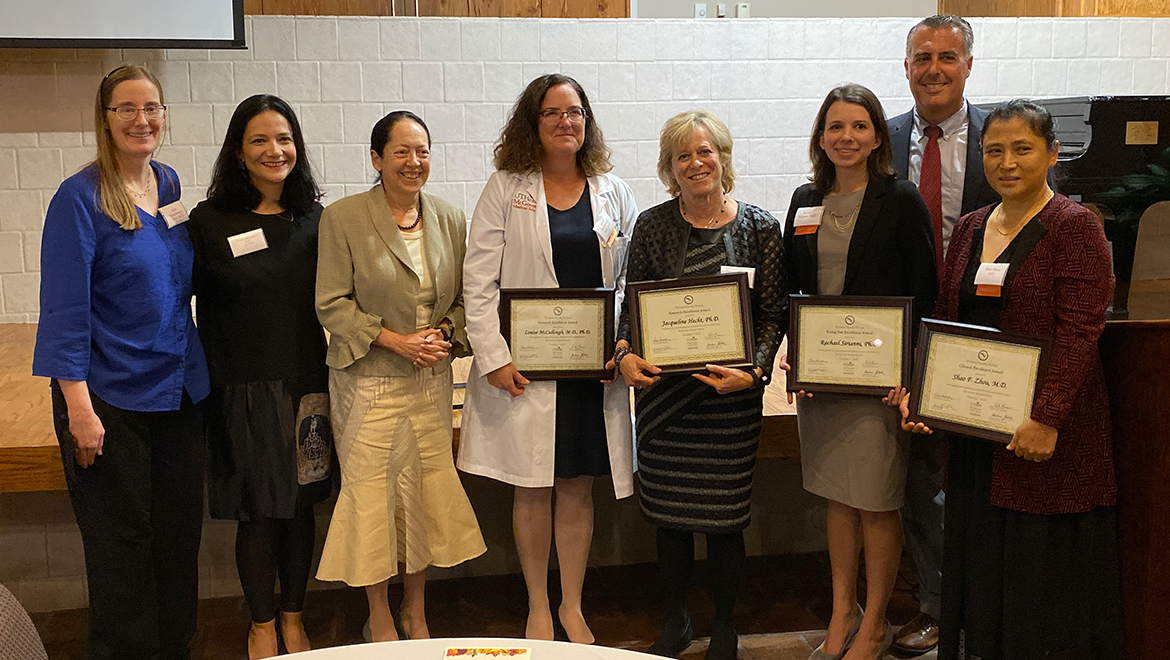 WRITTEN BY
ROMAN PETROSKI, OFFICE OF COMMUNICATIONS