Pediatric Cardiology: How It Has Evolved Over The Last 50 Years
---
---
We proudly share the news of Dr P. Syamasundar Rao's recently published book titled "Pediatric Cardiology: How It Has Evolved Over The Last 50 Years".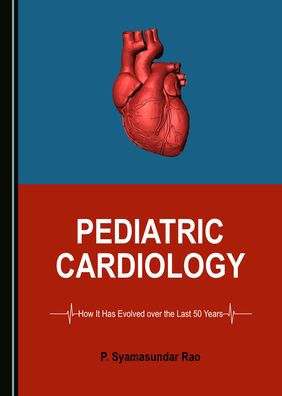 The field of pediatric cardiology was in its early stages of development when the author of this book began his career in the mid-1960s, meaning that he was able to witness the stepwise evolution of the field over the last 50 years. This book presents this unique historical perspective, describing the development of new knowledge while providing care of patients with heart disease over this time period. It brings together advances made in the field, particularly regarding the management of congenital heart defects.

Dr P. Syamasundar Rao, MD, DCH, FAAP, FACC, FSCAI, is Professor of Pediatrics and Medicine and Emeritus Chief of Pediatric Cardiology at the University of Texas-Houston Medical School. He received his medical degree from Andhra Medical College, India, where he subsequently served his internship and began pediatric training. He also received training in Pediatric Cardiology at Stanford University, Case-Western Reserve University, and the University of California at Los Angeles, before joining the faculty at the Medical College of Georgia, USA, and rising to the rank of Professor of Pediatrics and Associate Director of Pediatric Cardiology by 1979. He has authored 390 papers, 14 books, and 150 book chapters, and is the recipient of a number of honors, including the Award for Outstanding Contribution to Pediatric Cardiology from the Telugu Association of North America, the Meritorious Service Award from the Wisconsin Nicaragua Partners of the Americas, the Outstanding Service Award from Healing the Children of Wisconsin, and the Outstanding Scientist Award from the American Association of Cardiologists of Indian Origin, among others. His special interests are physiologically advantageous ventricular septal defects, tricuspid atresia, and transcatheter management of heart defects in children. He is a pioneer in interventional pediatric cardiology and made many essential contributions to catheterization and angiography, balloon angioplasty, and transcatheter catheter closure of cardiac defects.
ISBN-13: 978-1-5275-4888-6
ISBN-10: 1-5275-4888-0
---