Henson, Singletary recognized by UT System Board of Regents for excellence in teaching
---
---
Two UTHealth Houston educators have been awarded the prestigious Regents Outstanding Teaching Award.
Harold Alonso Henson, RDH, PhD, and Claire Narvaez Singletary, MS, CGC, were among the 14 recipients of The University of Texas System Board of Regents' Outstanding Teaching Award for 2021.
Claire Narvaez Singletary, MS, CGC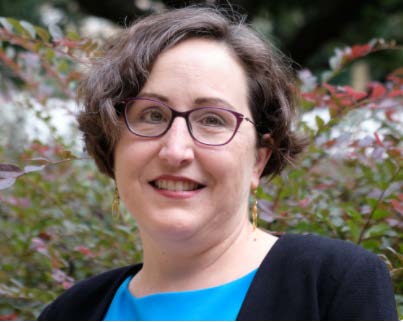 Singletary has led the Genetic Counseling Program at the graduate school for 15 years. The program has produced over 165 students and thrived under her leadership. As the director, Singletary not only administers the program, she steers curriculum development, mentors genetic counseling students, delivers lectures, supervises students on rotation, and sits on thesis committees. In addition to her commitment to genetic counseling education, she remains passionate about practicing the art of prenatal genetic counseling.
"I am extremely appreciative of the support that the President's office, MD Anderson UTHealth Graduate School of Biomedical Sciences, and McGovern Medical School provide to the Genetic Counseling Program," Singletary said. "I am grateful to be at an institution that values its genetic counselors and has allowed me to thrive as a faculty member. Teaching and mentoring students is the aspect of my career that brings me the most joy, and I cannot think of a higher honor than to be recognized as an outstanding teacher by UT System."
In his nomination letter, Colasurdo said the program's success can be attributed to Singletary, who took the helm as director in 2006. She oversaw restructuring the curriculum and designed new teaching materials and courses. Students in the program have an excellent first-time pass rate on board exams, a testament to the quality of instruction offered in the program.
"Professor Singletary has been a pioneer in bringing technology into the genetic counseling curriculum, moving nearly all course materials online, providing iPads to all program students as learning tools, and incorporating standardized patients and flipped classroom modalities," Colasurdo wrote to the Board of Regents.
Singletary takes the success of her students personally. She led a complete pivot to online instruction and clinical rotations in the early days of the COVID-19 pandemic, and aggressively acquired PPE to help students safely interact with patients when necessary and appropriate.
"Professor Singletary is a consummate educational leader known for actively engaging students in their learning and beyond," Colasurdo wrote. "I cannot imagine our Genetic Counseling Program achieving its success without (her leadership)."
The Regents' Outstanding Teaching Awards reinforce the Board of Regents' commitment to ensuring that UT System institutions are places of intellectual exploration and discovery, educational excellence, and unparalleled opportunity.
"I'm delighted we are able to recognize these exceptional educators who are so committed to engaging, teaching, and supporting their students," Chancellor James B. Milliken said. "I'm grateful to the Board of Regents for recognizing their impact on our students and our campuses."
Since creating the awards program in 2008, the board has presented more than $20 million to more than 750 outstanding educators. Read about this years' awardees as well as past awardees on the UT System website.
---