About the Program
Our mission as a pediatric training program is not only in providing quality medical care to the infants, children and adolescents entrusted in our care, but ensuring the physician's health and wellness as they progress through the ups and downs of residency. Through our commitment to education and community, we work to foster an environment where mistakes are learned from, knowledge gaps are filled, and the desire to grow and improve is recognized as a life-long goal. In addition to this, we offer the following aspects to broaden the educational experience for our residents:
Children's Memorial Hermann Hospital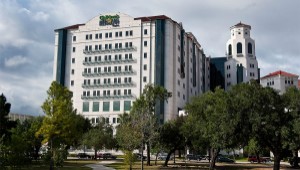 This is our primary training site which consists of 70% of the training received. Located in the heart of the Texas Medical Center, it is home to world renowned centers of excellence including nationally ranked pediatric cardiology, heart surgery, pediatric neurology and neurosurgery. Residents rotate through pediatric wards, multiple subspecialities, NICU and PICU at this site.
MD Anderson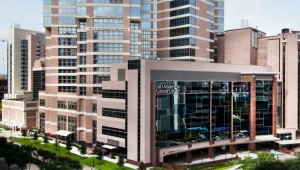 This is our primary training site for oncology and consists of 10% of the training received. Located also in the Texas Medical Center, it is the #1 ranked center for oncology in the nation. Residents rotate through pediatric oncology wards and are eligible for multiple electives such as Stem Cell/BM Transplant and general oncology clinic.
Lyndon B. Johnson Hospital – (Harris Health)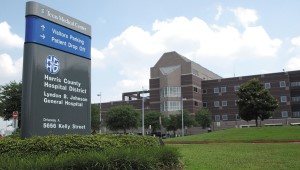 This hospital serves as one of the two community hospitals for the Houston Area and consists of 20% of the training received. Located in Northeast Houston, it serves a wide demographic of the population in need of quality healthcare. Residents rotate through the NICU, nursery and general floor during their time here.
---
Residents interested in specializing their training focus have a variety of opportunities to join a mentor and be part of a particular track during their residency. They will complete a capstone project in their individual tracks prior to the completion of residency.
The Primary Care track is an opportunity for a resident to obtain an individualized curriculum focused on general pediatrics throughout residency. Two residents are selected at the end of their intern year to substitute outpatient rotations in the place of some of their inpatient rotations.
The Global Health track is an opportunity for a resident to be paired with faculty whose academic goals are fostering a better appreciation for global medicine.
The Medical Education track is an opportunity for a resident interested in Academic Medicine to be paired with a faculty mentor. The goal is for the resident to create a project to better medical student and resident education.
The Advocacy track provides opportunities for residents to be paired with a physician advocacy faculty lead and learn about the process of advocacy specific to the pediatric population. Some of the projects include working on legislative advocacy, medical journalism, as well as community awareness of the socio-economic resources available to pediatric patients.
The Integrative Medicine track focuses on physician wellness and holistic wellbeing. In addition to working with our faculty lead, residents can work on projects to promote resident wellness while in residency. They are also eligible to attend integrative medicine specific retreats and conferences.
---
Our residency program is committed to the recruitment and retention of trainees who identify as underrepresented minorities in medicine based on race, ethnicity, socioeconomic status, religious beliefs, gender identity, or sexual orientation. This is in alignment with the mission of our institution to "provide the highest quality education and training of future physicians for the state of Texas, in harmony with the state's diverse population".
Houston is one of the most diverse cities in the US and our patient population reflects a rich mix of cultures, ethnicities and nationalities. Therefore, we aim to train a diverse physician workforce dedicated to efforts to reduce and eliminate healthcare disparities. This is accomplished with a multi-system approach, starting with the residents, who receive dedicated workshops meant to enlighten residents to the concepts of implicit bias and stereotypes, and address ways to improve allyship. Faculty also receive training in improving equity and inclusion and these impacts on their medical practice. We've also taken steps to actively address our recruitment process to be more inclusive of all applicants. Though we have made strides in areas of DEI, we recognize that there is always room for improvement and are regularly re-evaluating our processes for areas to optimize.
Explore here (https://med.uth.edu/diversity/) for more information about our institution's initiatives geared toward diversity and inclusion.
---
As a part of our persistent drive for incorporating wellness into the curriculum, we have been successful in obtaining a wellness grant through the Andrew Weil Foundation. With support from both this grant and our incredible faculty and administration, we have constructed a wellness curriculum that includes speakers and activities to optimize the residency experience. Along with lecture based material in contract law, nutrition, and confronting signs of depression & anxiety, residents also receive protected time to participate in meditation, outdoor picnics, yoga, ropes courses, and culinary classes, at no additional cost to our residents.